Forest CNC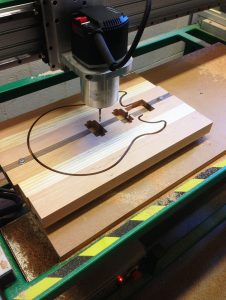 Forest CNC manufactures high-quality machines that are ideal for your school or lab environment. They are designed to be updated inexpensively as technology changes, and all machines use industry-standard G & M codes from CAM packages. All Forest CNC machines are made in the USA, and come fully-assembled (unless otherwise specified) for a turnkey experience – Forest CNC machines are often up-and-running within an hour of arrival!
On-site training is available to ensure you and your students are off to a successful start. Written & video tutorials are available to show your students while teaching classes, and free phone and internet support is available from Forest CNC nearly 24/7.
Forest CNC Products

OVER 35 YEARS OF SERVICE
Providing insight, selection, installation, and ongoing support of the latest educational and career technology.
Request a Quote
Learn More About Forest CNC
For more information or to contact Buckeye Educational Systems, your Authorized Forest CNC Reseller, call 800.522.0460 or email info@buckeye-edu.com