Unsymmetrical Bending and Shear Center
This product helps students understand symmetrical and non-symmetrical bending of three different beam shapes, including an equal 'L', a 'U' and rectangular. It also finds the shear center of the channel ('U') beam.
This product includes a Vernier caliper for accurate measurements of the beam cross-sections.
—
Key Features
Includes specimen beams of three different cross-sectional shapes for increased experiment range
Two different study areas in one product: shear center and bending
High-resolution indicators for accurate measurements
Supplied with a storage tray to keep smaller items safe
Includes Vernier caliper to allow measurement of cross-section
Works with user-friendly software (VDAS®)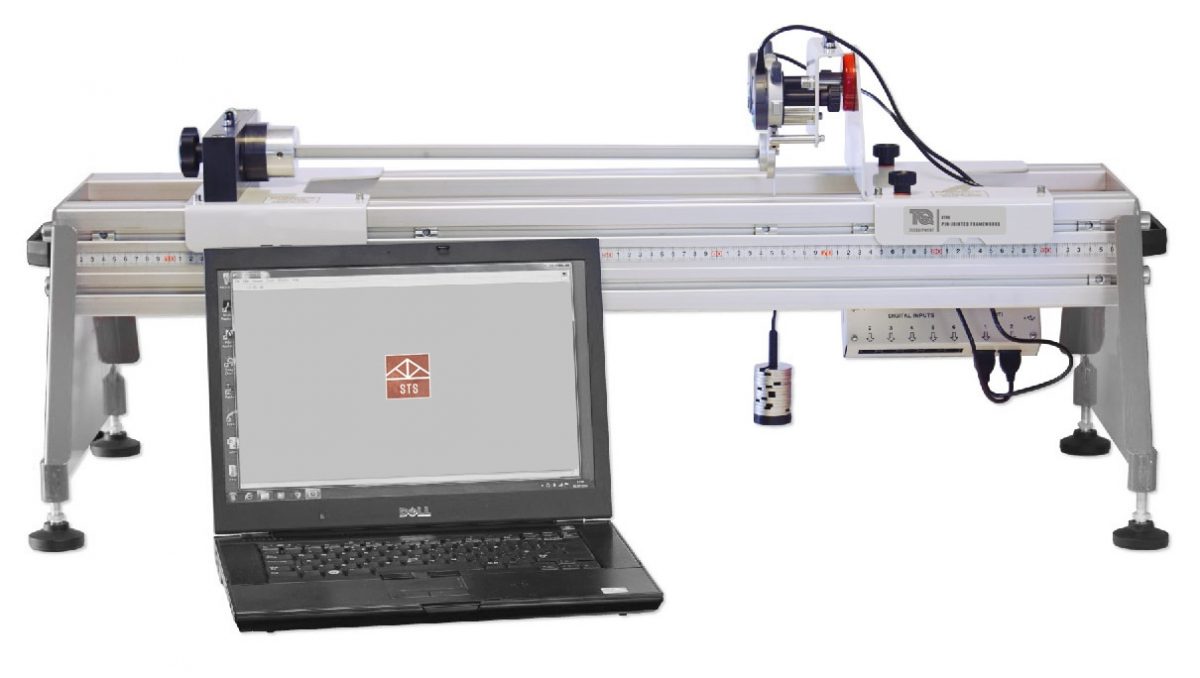 Learning Outcomes
Show that shear center can be outside beam section boundaries
Shear center of an unsymmetrical section
Horizontal and vertical deflection in symmetrical and unsymmetrical sections at different loads and load angles
Using Mohr's circle to fi nd principal axes and Second Moments of Area

OVER 35 YEARS OF SERVICE
Providing insight, selection, installation, and ongoing support of the latest educational and career technology.
Request a Quote
Learn More About TecQuipment
For more information or to contact Buckeye Educational Systems, your Authorized TecQuipment Reseller, call 800.522.0460 or email info@buckeye-edu.com