Tensile Tester Kit
This structure demonstrates the principles of tensile tests on specimens of different materials.
Learning Outcomes
Tensile tests (to destruction) of different materials
Finding the tensile strength of a material
Material behavior in the elastic and plastic region
Creating a force and extension chart
This kit includes a cased tensile tester with specimens of different materials for students to stretch specimens to destruction, while measuring the extension and force.
Essential Base Unit:
Recommended Ancillaries:
Tensile Test Specimens (MTT)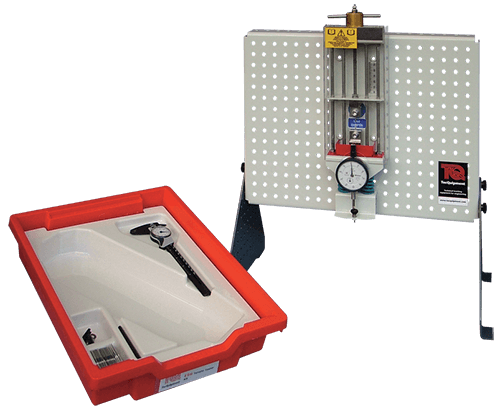 Alternative Products:
Universal Testing Machine (SM1000)
Bench-top Tensile Testing Machine (SM1002)
Materials Laboratory with Data Capture (MF40 MKII)

OVER 35 YEARS OF SERVICE
Providing insight, selection, installation, and ongoing support of the latest educational and career technology.
Request a Quote
Learn More About TecQuipment
For more information or to contact Buckeye Educational Systems, your Authorized TecQuipment Reseller, call 800.522.0460 or email info@buckeye-edu.com