Suspension Cable Demonstration
This structure demonstrates the tensions and shapes in a suspension cable, comparing them with theory.
For use with the Work Panel (STF1), the kit allows several experiments with a suspension cable. Students or teachers fit the magnetic parts of the kit to work panel to study or demonstrate the shapes and tensions in a suspension cable.
Learning Outcomes
Analysis using catenary and parabola theory
Cable weight and tension
Comparison of a symmetrical suspension cable and catenary
Unsymmetrical suspension cable
A point load on a suspension cable
Essential Base Unit:
Alternative Products:
Simple Suspension Bridge (STR19)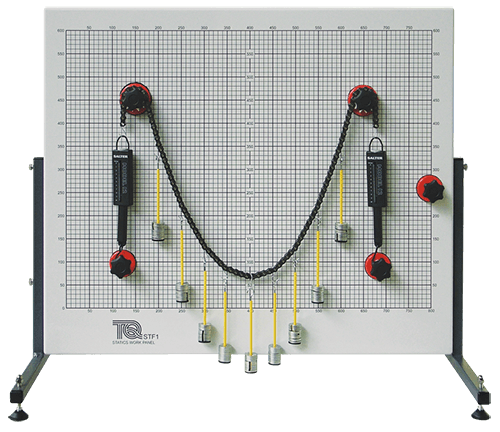 OVER 35 YEARS OF SERVICE
Providing insight, selection, installation, and ongoing support of the latest educational and career technology.
Request a Quote
Learn More About TecQuipment
For more information or to contact Buckeye Educational Systems, your Authorized TecQuipment Reseller, call 800.522.0460 or email info@buckeye-edu.com