STEM Lab
Designing a STEM lab can be overwhelming; however, with a little direction, you can design your ideal lab for teachers and students. Interior Concepts has been building furniture for schools and technology labs for 20 years and has worked with districts across the United States designing STEM labs within schools.
STEM Lab Design Ideas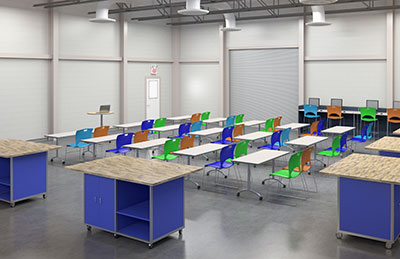 OVER 35 YEARS OF SERVICE
Providing insight, selection, installation, and ongoing support of the latest educational and career technology.
Request a Quote
Learn More About Interior Concepts
For more information or to contact Buckeye Educational Systems, your Authorized Interior Concepts Reseller, call 800.522.0460 or email info@buckeye-edu.com