Statics Work Panel
This structure is a work panel for use with TecQuipment's Statics Fundamentals (STF) range.
This work panel fits on most desks or bench tops. Students or teachers fit the magnetic parts of their Statics Fundamentals kits to the work panel to study or demonstrate one of the fundamental topics of static forces.
Features
Supports four different experiment kits
Large working area
Clear metric grid
Easy set-up – all experiment kits can be removed and fitted in minutes
Highly visual, hands-on design
Benefits
Modular design saves space and reduces costs
Ideal for classroom demonstrations
Repeatable positioning of parts with accurate results
Maximizes experiment time
Improves student understanding, even with a large class
Available Experiment Kits:
Suspension Cable Demonstration (STF2)
Equilibrium of a Rigid Body (STF3)
Equilibrium of Forces (STF4)
Equilibrium of a Beam (STF5)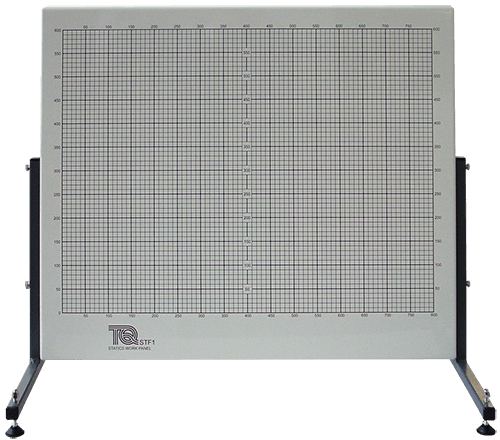 OVER 35 YEARS OF SERVICE
Providing insight, selection, installation, and ongoing support of the latest educational and career technology.
Request a Quote
Learn More About TecQuipment
For more information or to contact Buckeye Educational Systems, your Authorized TecQuipment Reseller, call 800.522.0460 or email info@buckeye-edu.com