Small Engine Test Set
A versatile hydraulic engine test bed with comprehensive instrumentation. The equipment requires minimum services, installation and outlay. When used with one of TecQuipment's optional single-cylinder engines, it safely and effectively enables study and demonstrations of the most important features of the engine. In addition, optional ancillaries are available to extend the range of study, demonstrations and investigations even further.
Features
Fully equipped test set that supports a choice of internal combustion engines
Optional petrol and diesel engines
Several engine and instrument options
Separate instruments and test bed
Robust, simple hydraulic dynamometer
Easy set-up – it takes minutes to remove and fit an engine
Works with VDAS®
Benefits
Saves space and reduces costs
Allows comparative tests of different engines
Expands the range of studies
Avoids transmission of vibration to give accurate, repeatable results
Reliability and long life
Maximizes experiment time
Quick and reliable tests with data capture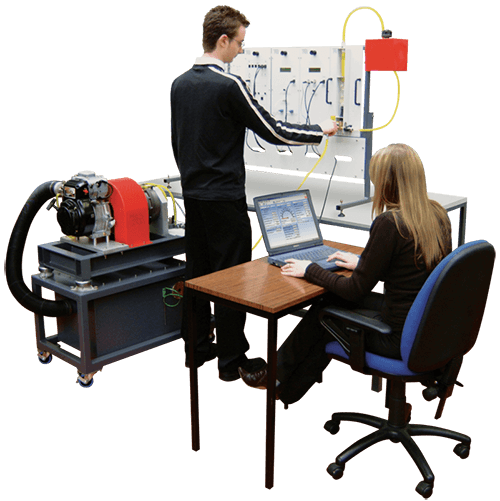 OVER 35 YEARS OF SERVICE
Providing insight, selection, installation, and ongoing support of the latest educational and career technology.
Request a Quote
Learn More About TecQuipment
For more information or to contact Buckeye Educational Systems, your Authorized TecQuipment Reseller, call 800.522.0460 or email info@buckeye-edu.com