Plastic Bending of Beams
This product helps students to understand the nature of plastic deformation and collapse in hot-rolled mild steel beams that can undergo large plastic deformations. This material is often used as a construction material in supporting beams or 'rebar' to reinforce concrete sections.
Learning Outcomes
Elastic bending to plastic deformation of hot-rolled mild steel
How the plastic region moves through the specimen section as the load increases
Collapse load and the formation of plastic 'hinges'
Yield stress
How beam fixings affect deformation of:

simply supported beams
fixed or 'encastre' beams
a propped cantilever

Shape of a collapsed beam due to hinge formation
Form or shape factor of a beam and the additional factor of safety it provides
Key Features
Selectable beam fixing conditions, for increased experiment range
Includes a set of specimen beams for 'out of the box' experiments
Additional pack of specimen beams available
Industrial, high-resolution digital deformation indicator for maximum measurement accuracy
Includes Vernier caliper for beam cross-section measurement
Supplied with a storage tray to keep smaller items safe
Works with user-friendly software (VDAS®)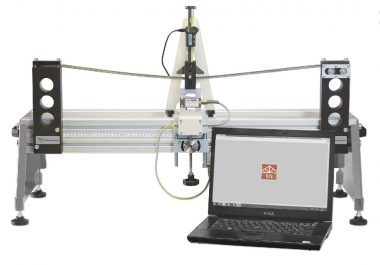 OVER 35 YEARS OF SERVICE
Providing insight, selection, installation, and ongoing support of the latest educational and career technology.
Request a Quote
Learn More About TecQuipment
For more information or to contact Buckeye Educational Systems, your Authorized TecQuipment Reseller, call 800.522.0460 or email info@buckeye-edu.com