Media Table
Collaboration and technology are constant in both today's workplaces and schools. Use this media-sharing center to bring together different skill sets on projects and enhance small group learning. Team members can share multiple devices on one screen and students can embrace long-distance learning. With a small footprint and the integrated technology connectivity, these centers are critical tools for having people work together with today's laptops and tablets.
Features
2, 4, or 6-user option
Seated or standing height
VGA or HDMI connections
Monitor or screen not included
Multitude of different workstation designs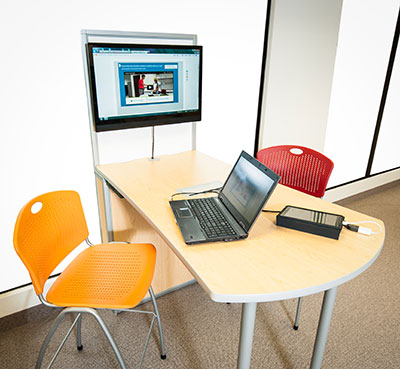 OVER 35 YEARS OF SERVICE
Providing insight, selection, installation, and ongoing support of the latest educational and career technology.
Request a Quote
Learn More About Interior Concepts
For more information or to contact Buckeye Educational Systems, your Authorized Interior Concepts Reseller, call 800.522.0460 or email info@buckeye-edu.com