Frame Deflections and Reactions
This product helps students understand the deflections and reactions of a portal frame under various loading conditions.
This product includes a Vernier caliper for accurate measurement of the frame cross-section.
Learning Outcomes
Horizontal reaction and fi xing moment due to a varying single point load on a portal frame
Uniform and non-uniform cross-section portal frames
Predicting sway direction by consideration of shear forces
Use of the moment distribution (Hardy Cross) method to calculate bending moments, sway magnitude and horizontal support reactions
Deflection (sway) of a portal frame due to loading asymmetry
Deflection (sway) of a portal frame due to asymmetry of the uprights
Plotting bending moment diagrams
Key Features
Fits to the Structures platform for ergonomic use and space-saving storage
Includes two different portal frames for experiments with uniform and non-uniform cross-section frames
Includes Vernier caliper for measurement of cross-section
Supplied with a storage tray to keep smaller items safe
Direct reading of horizontal reaction and fixing moment for quick and simple experiments
Works with user-friendly software (VDAS®)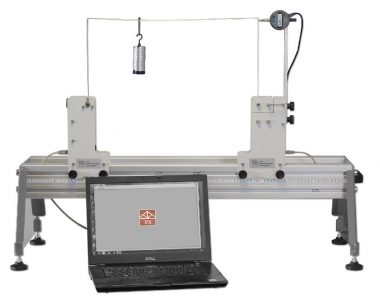 OVER 35 YEARS OF SERVICE
Providing insight, selection, installation, and ongoing support of the latest educational and career technology.
Request a Quote
Learn More About TecQuipment
For more information or to contact Buckeye Educational Systems, your Authorized TecQuipment Reseller, call 800.522.0460 or email info@buckeye-edu.com