Five-Metre Flow Channel
This structure provides facilities for experiments and demonstrations in water flow, including weirs, gates and flumes.
Adjustable channel angle (inclination) and flow rate
Clear sides at eye-level for all-round visibility of flow
Completely self-contained, free-standing unit – only needs an electrical supply
Ideal for group demonstrations
Includes Pitot tube for pressure measurement
Includes models of sluice gate, different weirs and flume
Extra models available include wave generator, different weirs and flow splitter
The channel is made of transparent perspex, precision-built to ensure parallel walls and a consistently accurate cross-section along its length. A sturdy tubular-steel section firmly supports the channel throughout its length. It has a floor-standing 'T' frame at the upstream end, and a trunnion screw support at the downstream (weigh tank) end. A calibrated jack raises and lowers the screw support to give an accurate adjustment of the channel angle (inclination).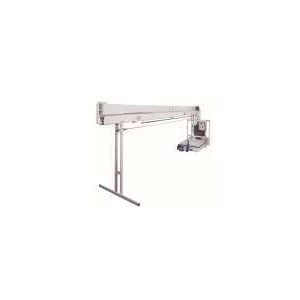 The water supply and measuring system is similar to that of TecQuipment's successful Gravimetric Hydraulic Bench (H1), but larger in overall size. A pump forces water from a sump, up to flow straighteners at the upstream end of the channel. This gives smooth, uniform flow, free from entry effects. The outlet water from the channel falls freely into a weigh tank. On completion of weighing, students open the outlet valve of the weigh tank to discharge the water back to the sump tank for recirculation.
Supplied with the flow channel is a selection of models that fit into the channel for experiments and demonstrations. The models include weirs, a sluice gate and a flume. Also included is a Pitot tube to accurately measure pressures around the models.

OVER 35 YEARS OF SERVICE
Providing insight, selection, installation, and ongoing support of the latest educational and career technology.
Request a Quote
Learn More About TecQuipment
For more information or to contact Buckeye Educational Systems, your Authorized TecQuipment Reseller, call 800.522.0460 or email info@buckeye-edu.com