Digital Hydraulic Bench
This product supplies a controlled flow of water to a wide variety of laboratory experiment modules. The body of the bench forms a reservoir or 'sump tank' with a submersible pump. Once filled, the bench needs no external water supply.
Features
Supplies and measures water flow to over 15 different experiment modules
Electronic flowmeter and digital display
Self-contained with recirculating water circuit
Fully mobile unit with a flat top to hold several experiment modules
Fiberglass construction
Benefits
Saves space and reduces costs
Accurate measurements and quicker experiments
Needs no external water supply, saves main water
Makes best use of laboratory space
Strength, easier transport and long life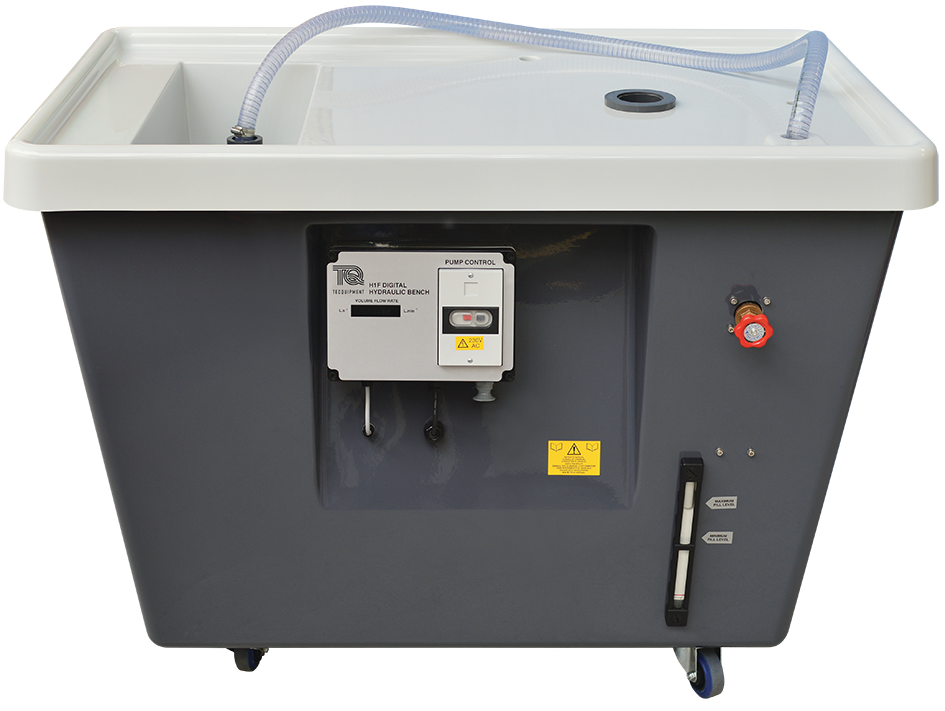 OVER 35 YEARS OF SERVICE
Providing insight, selection, installation, and ongoing support of the latest educational and career technology.
Request a Quote
Learn More About TecQuipment
For more information or to contact Buckeye Educational Systems, your Authorized TecQuipment Reseller, call 800.522.0460 or email info@buckeye-edu.com