Curved Bars and Davits
This product helps students to understand the deflections in curved bars and davits when used as simple structures to support loads. Students fit the lower end of a choice of curved bars and davits to a fixing plate. The upper end supports a variable load. Two precision indicators measure the deflection due to the load.
This product includes a Vernier caliper for accurate measurements of the cross-section of the curved bars and davits.
Learning Outcomes
How loads affect the vertical & horizontal deflection of:

a quarter circle
a semicircle
a curved davit
an angled davit

Elastic bending
Comparison of elastic deflection analysis techniques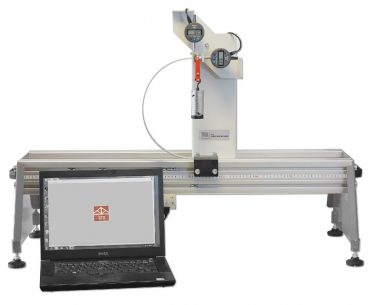 Key Features
An interesting application of Castigliano's theorem of elastic deflection
Includes four different test structures for multiple experiments in deflection
Industrial high-resolution indicators for accurate measurements
Supplied with a storage tray to keep smaller items safe
Includes Vernier caliper to allow measurement of cross-section
Works with user-friendly software (VDAS®)

OVER 35 YEARS OF SERVICE
Providing insight, selection, installation, and ongoing support of the latest educational and career technology.
Request a Quote
Learn More About TecQuipment
For more information or to contact Buckeye Educational Systems, your Authorized TecQuipment Reseller, call 800.522.0460 or email info@buckeye-edu.com