Bending Moments in a Portal Frame
This structure is for the study of bending moments and sway in portal frames.
Students use masses on weight hangers to apply various loads to a portal frame. The portal has three members: a horizontal beam and two vertical members or 'legs' joined at two upper corners. All members are of the same material and have the same flexural rigidity, i.e. value. Deflection is measured by a digital indicator.
Learning Outcomes
Strain gauge linearity
Using strain measurement to find the bending moment
Bending moments and sway for vertical and horizontal loads
Bending moments for internal and external moments on vertical members
Comparison of ideal and non-ideal structures
–
Essential Base Unit:
Structures Test Frame (STR1)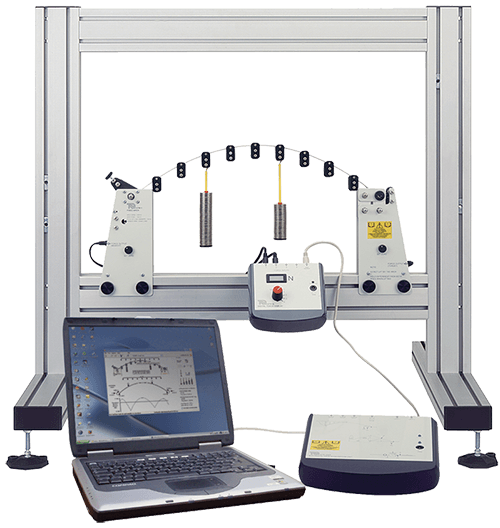 Recommended Ancillaries:
Structures Software (STRS) for virtual experiments OR
Automatic Data Acquisition Unit (STR2000) for automatic data acquisition and virtual experiments

OVER 35 YEARS OF SERVICE
Providing insight, selection, installation, and ongoing support of the latest educational and career technology.
Request a Quote
Learn More About TecQuipment
For more information or to contact Buckeye Educational Systems, your Authorized TecQuipment Reseller, call 800.522.0460 or email info@buckeye-edu.com