Bending Moments in a Beam
This structure illustrates and proves the basic theory of bending moments in a beam.
The experiment hardware is a simply supported beam 'cut' by a pivot. Students apply loads at set positions using hangers holding various masses. To stop the beam collapsing, a moment arm bridges the 'cut' onto a load cell, thus reacting to (and measuring) the bending moment force.
Learning Outcomes
Bending moment variation at the point of loading
Variation of bending moment away from the point of loading
Examination of various other loading cases, including loads traversing the beam
–
Essential Base Unit:
Structures Test Frame (STR1)
Essential Ancillaries:
Digital Force Display (STR1a)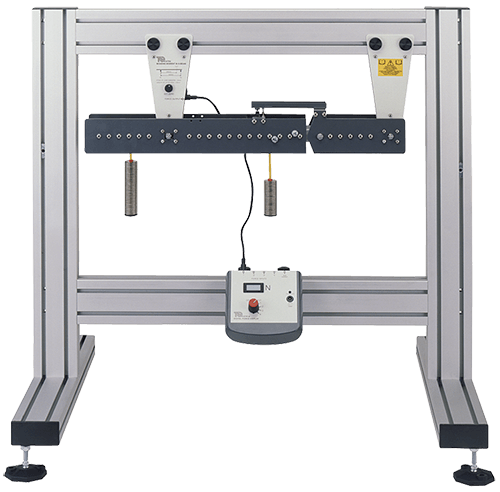 Recommended Ancillaries:
Structures Software (STRS) for virtual experiments OR
Automatic Data Acquisition Unit (STR2000) for automatic data acquisition and virtual experiments

OVER 35 YEARS OF SERVICE
Providing insight, selection, installation, and ongoing support of the latest educational and career technology.
Request a Quote
Learn More About TecQuipment
For more information or to contact Buckeye Educational Systems, your Authorized TecQuipment Reseller, call 800.522.0460 or email info@buckeye-edu.com