SACA Associate and Specialist Microcredentials

The Smart Automation Certification Alliance (SACA) Specialist certifications certify Industry 4.0 technical skills in troubleshooting, programming, maintaining, and integrating systems. Three strands are offered to match with key skilled occupations. Each specialist strand includes two levels, I and II: Certified Industry 4.0 Automation Systems Specialist, Certified Industry 4.0 Production Systems Specialist, and Certified Industry 4.0 IT Operations Specialist.
The Specialist certifications are modular certifications consisting of a series of micro credentials, each with its own examination. Once an individual has obtained the core micro credentials, a Specialist certification is granted by SACA. The Specialist certifications are organized into core and elective micro credentials. The core credentials certify the skills that are applicable to all companies, while the elective credentials can be added by the individual to match with regional or specific company needs.
Associate & Specialist Microcredentials Guide

Become a SACA Member!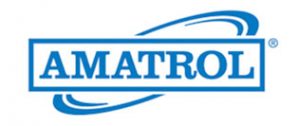 SACA-Aligned Equipment & Curriculum
Amatrol's Industry 4.0 Fundamentals (I4F) program was developed by subject matter experts in conjunction with real-world feedback from industry and educational institutions to ensure that students build industrial competencies in Industry 4.0 technologies that will allow them to earn a variety of SACA certifications.