Stewart Storage Cart
Mobile. Maker. Storage.
Want a great addition to your makerspace, classroom, art class or any other area where you need mobile storage? Then the Stewart Storage Cart is perfect! This thoughtful design was created by students with makerspace in mind. The Stewart Storage Cart comes with a double sided, 10 bin storage capacity. It features a peg board side and 5″ heavy duty casters. Optional lids and dividers are available for the storage bins and an additional peg board can be added to the other side. Additionally, the peg board comes with a 10 piece hook set.
Dimensions
Double 10 Bin: 31″ H x 19″ W x 25.5″ D
Outer: 3.5″ H x 10.85″ W x 16.5″ L
Inner: 3″ H x 9.25″ W x 14.875″ L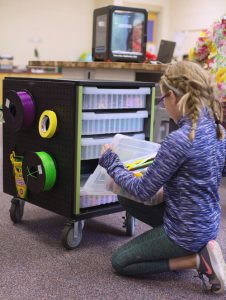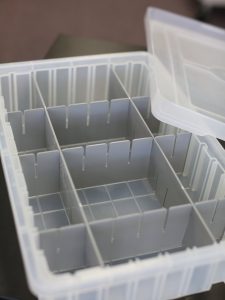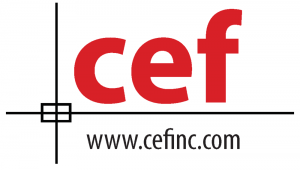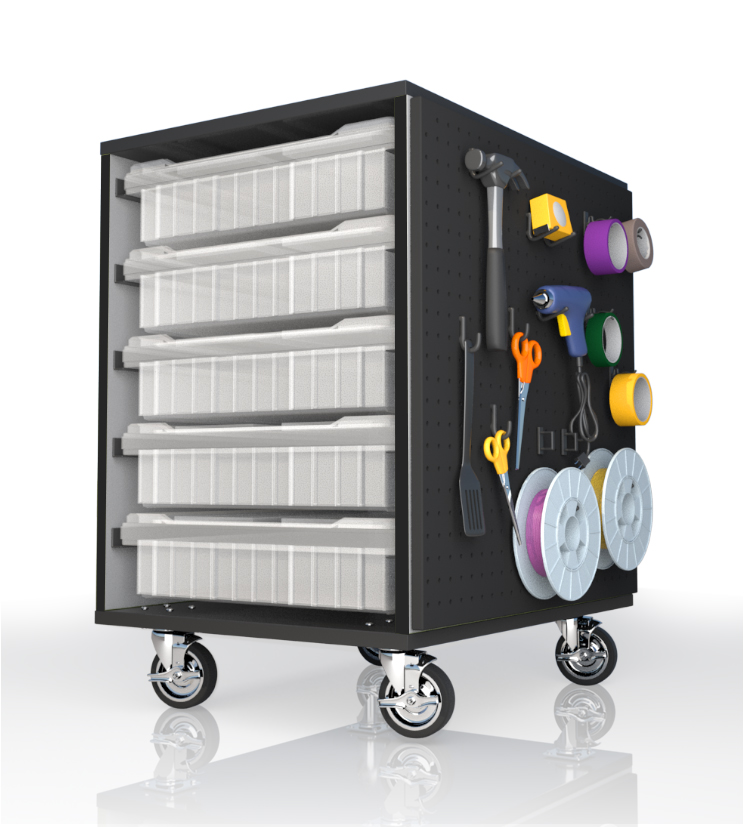 OVER 35 YEARS OF SERVICE
Providing insight, selection, installation, and ongoing support of the latest educational and career technology.
Request a Quote
Learn More About CEF
For more information or to contact Buckeye Educational Systems, your Authorized CEF Reseller, call 800.522.0460 or email info@buckeye-edu.com