Solar Thermal Closed-Loop Troubleshooting Learning System
Amatrol's Solar Thermal Closed-Loop Troubleshooting Learning System allows students to develop the specialized skills and knowledge needed for working with the two common types of thermal closed-loop systems: drainback and pressurized. This system teaches students connection, operation, programming, and troubleshooting of both drainback and pressurized systems. The curriculum is PC-based multimedia that is highly interactive.
This system includes all components needed to develop hands-on, job-ready skills: all solar specific components as well as balance of system  items.
Learning Topics
Collectors
Balance of System Components
System Operation & Adjustment
Drainback Solar Thermal Systems
System Charging
System Programming
Pumps
Heat Exchanger
Designed for Learning
Fault Insertion for Both Electrical and Fluid Systems
At the heart of a technician's skill set is the ability to troubleshoot a system. This system is equipped with a wide array of both electrical and fluid faults that allow instructors to replicate realistic system and component failures. Students will learn to independently solve the many common types of situations they will encounter on the job.
Balance of System Components – Replicates Real World Thermal Systems
Developing installation and troubleshooting skills for solar thermal systems requires all the components commonly found in these systems. Elements such as vacation bypass, check valves, relief valves, flow meters, and tempering valves are essential to create realistic systems and troubleshooting situations. Amatrol also includes a digital differential controller that features many programming capabilities which allow students to learn how to program the more sophisticated thermal systems they are likely to encounter.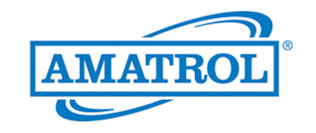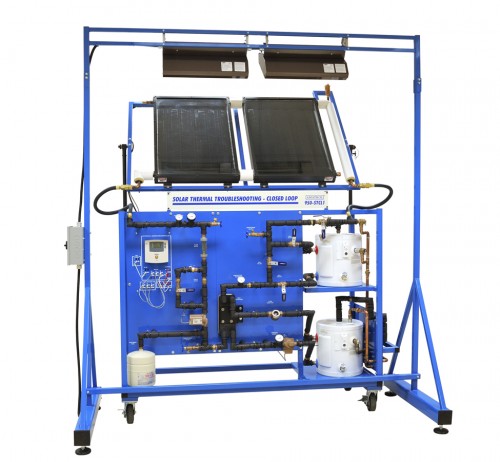 Two Types of Closed-Loop Thermal Systems
Solar technicians will encounter both drainback and pressurized closed-loop solar thermal systems. Across any given region that experiences freezing conditions, both of these systems are used extensively. Amatrol includes the components needed to configure either system, including both an expansion tank and drainback tank. Students can switch between the two systems with valving.
Mobile Workstation
Dimensions: 72″L  x  72″H  x  34″ W
Swivel casters (4) with 2 locking
Square tube steel, welded and braced

OVER 35 YEARS OF SERVICE
Providing insight, selection, installation, and ongoing support of the latest educational and career technology.
Request a Quote
Learn More About Amatrol
For more information or to contact Buckeye Educational Systems, your Authorized Amatrol Reseller, call 800.522.0460 or email info@buckeye-edu.com