Skill Boss Manufacturing
Performance-Based Assessment & Hands-On Training
Skill Boss is designed to assess the hands-on skills needed by today's advanced manufacturing production areas including assembly & machine operation. No other system boasts this many technologies in a portable platform. Skill Boss provides the tools you need to teach or evaluate an individual's skills as they install, adjust and troubleshoot components on this fully functional mechatronics system.
"CPT Plus" Certification Assessment
CPT Plus certification provides employers further proof of an individual's skill set by requiring successful demonstration of hands-on skills in electronic, electrical, fluid power & mechanical systems. Skill Boss, designed to meet MSSC standards, integrates seamlessly into an manufacturing program and is required for CPT Plus certification.
Skill Boss Evaluates over 60 Essential Manufacturing Skills Including:
Perform pre-start up inspection
 Demonstrate lockout/tagout procedure
Confirm safety interlocks on guard are functional
Perform measurements using tape measure, caliper, micrometer & dial indicator
Compare measurements to GDT specifications on a print
Locate parts & fasteners for assembly operation using a blueprint
Assemble parts using Allen wrenches, wrenches & screwdrivers
Navigate menus on an HMI
Adjust pneumatic lubricator's drip rate & pressure regulator's setting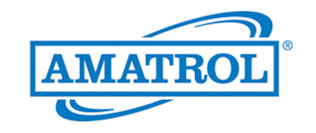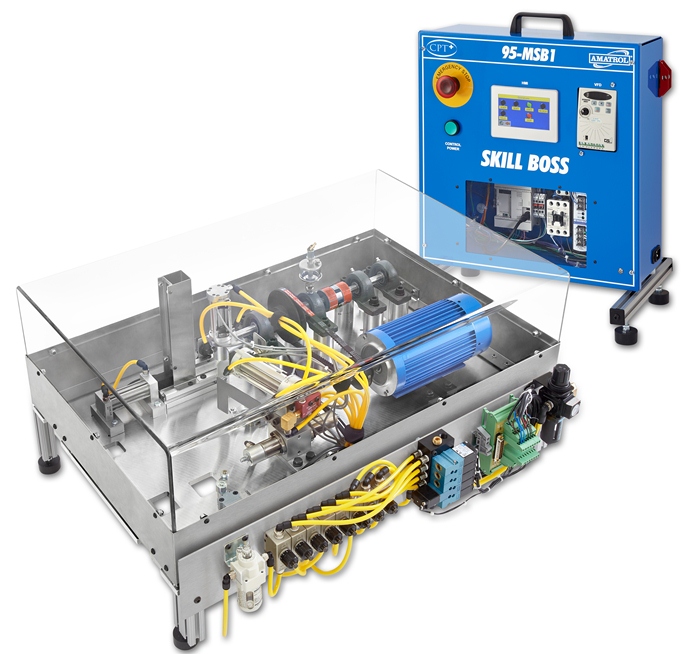 OVER 35 YEARS OF SERVICE
Providing insight, selection, installation, and ongoing support of the latest educational and career technology.
Request a Quote
Learn More About Amatrol
For more information or to contact Buckeye Educational Systems, your Authorized Amatrol Reseller, call 800.522.0460 or email info@buckeye-edu.com