Residential Heat Pump Troubleshooting Learning System

Study Residential Heat Pump System Components and Practice on Real-World Equipment
Amatrol's Residential Heat Pump Troubleshooting Learning System (T7100) teaches the critical hands-on skills HVACR technicians need to succeed when working with residential HVAC systems that us a heat pump and traditional ducting. Learners will work with real equipment, such as: a heat pump condenser, heat pump air handler, Wi-Fi enabled thermostat and more.
In addition to developing hands-on skills with real equipment, learners will use Amatrol's interactive multimedia eLearning curriculum to cover a wide variety of fundamental residential heat pump topics, including: thermostat operation, pressure and temperature measurements and component tests.
Theoretical Knowledge & Hands-on Skills
The T7100 curriculum teaches learners the fundamentals of residential heat pump systems. For example, learners using these systems can expect to learn critical hands-on skills, including:
Operating a heat pump in heating and cooling modes
Using a gauge manifold to measure thermal system pressures
Determining if a system is properly charged using the subcooling method
Testing a thermostatic expansion valve
Troubleshooting insufficient cooling
Real-World Troubleshooting with FaultPro
The T7100 features FaultPro, Amatrol's exclusive electronic fault insertion system. FaultPro allows users to insert more than 25 mechanical and electrical faults into the system for realistic troubleshooting of situations they will encounter on the job.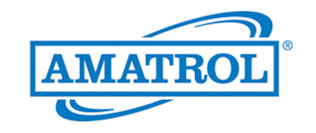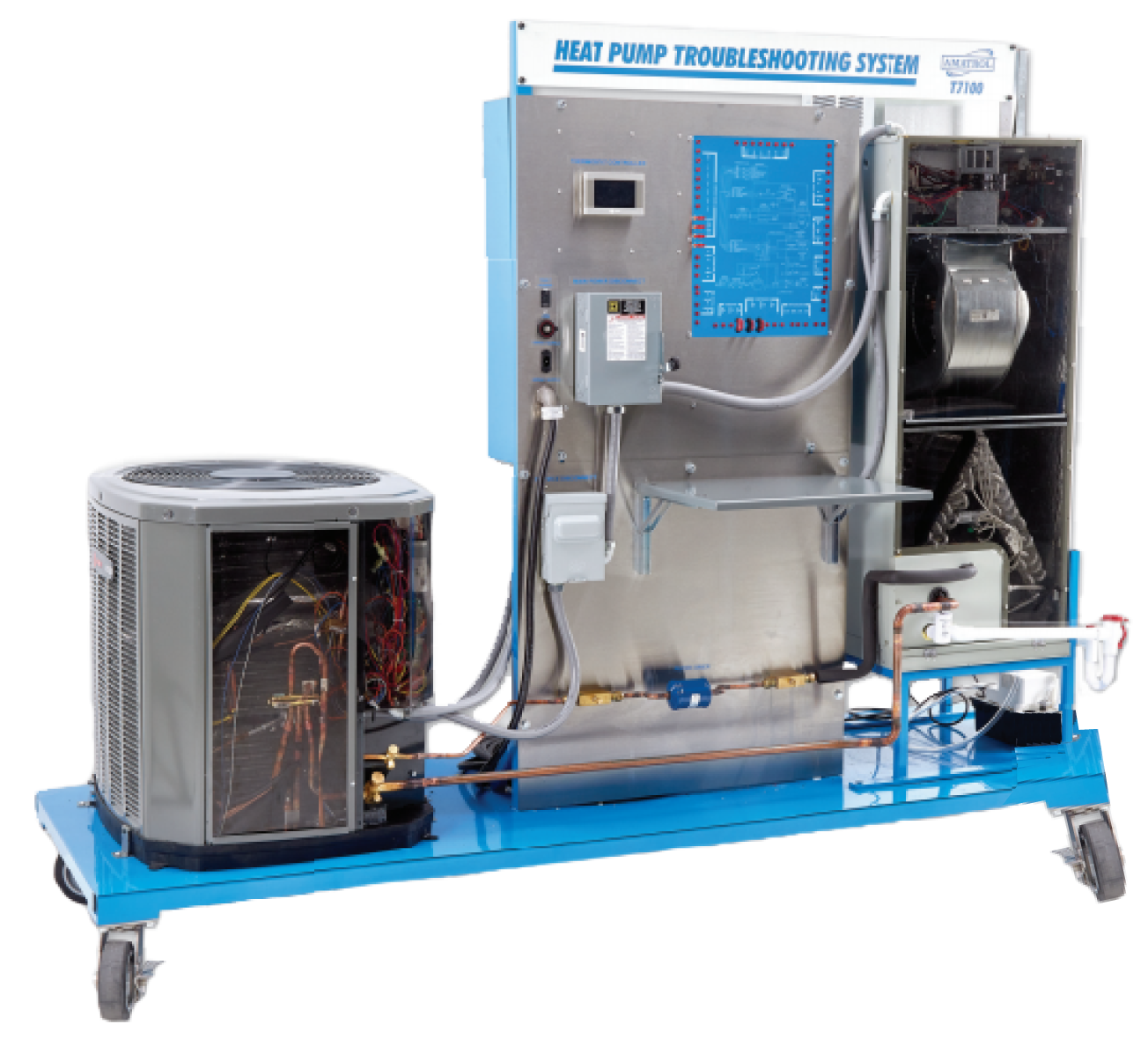 Student Reference Guides
A sample copy of the Residential Heat Pump Troubleshooting Student Reference Guide is also included with the system for your evaluation. Sourced from the system's curriculum, the Student Reference Guide takes the entire series' technical content contained in the learning objectives and combines them into one perfectly-bound book.

OVER 35 YEARS OF SERVICE
Providing insight, selection, installation, and ongoing support of the latest educational and career technology.
Request a Quote
Learn More About Amatrol
For more information or to contact Buckeye Educational Systems, your Authorized Amatrol Reseller, call 800.522.0460 or email info@buckeye-edu.com