Peristaltic Pump Learning System
The Peristaltic Pump Learning System (95-PM1-D) covers the function, operation, and maintenance of peristaltic pumps, which are used in a variety of applications within the chemical, food, pharmaceutical, and biotechnological industries. This versatile pump keeps fluid uncontaminated as it moves through the system by utilizing a tubing system that prevents direct contact with the pump's working parts. As an example, peristaltic pumps are used to filter and circulate blood throughout the body during heart surgery. This industrial pump training system also discusses peristaltic pump components, how to reduce pulsation, how to calculate and adjust the flow rate, and how to select proper tube sizes.
The peristaltic pumps system features a foot-mounted peristaltic pump with polycarbonate housing and steel pump head, a maintenance key tool, and a piping network. This pumps training system includes industrial-grade components that are the same as those used in the field, so learners will gain experience and practice on actual, real-world mechanisms.
Once completed, learners can proceed to additional pumps like the piston pump (95-PM1-E) and the gear pump (95-PM1-F). Piston pumps are used in water, soap, and detergent applications to produce high pressure fluid flow. Gear pumps transfer fluids under pressure and are used in hydraulic systems, pressure washing, and liquid re-circulation.
Key Features
Mounting Compatible with 950-PM1 Workstation
Industrial Quality Peristaltic Pump
Quick Connect Piping Connections to 950-PM1
Optional Online eBooks
Additional Requirements
Pumps Learning System (950-PM1)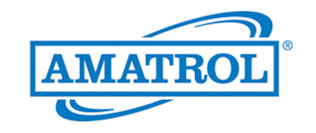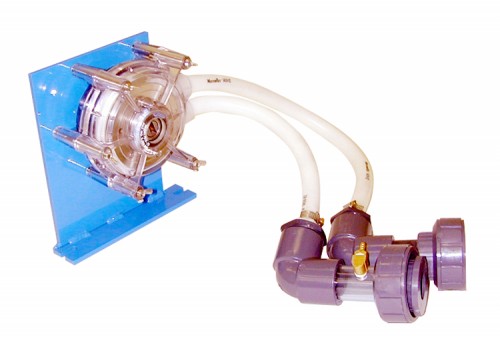 OVER 35 YEARS OF SERVICE
Providing insight, selection, installation, and ongoing support of the latest educational and career technology.
Request a Quote
Learn More About Amatrol
For more information or to contact Buckeye Educational Systems, your Authorized Amatrol Reseller, call 800.522.0460 or email info@buckeye-edu.com