Modular Storage Cabinets
LISTA storage cabinets offer the highest density storage combined with an almost infinite variety of cabinet footprints and drawer heights. We pack our storage cabinets with everything you need to create the most productive work environment, no matter what your industry or application.
Features & Benefits
Unique Drawer Construction: Guide-track supports and front and real panels are welded to the drawer bottom to provide full dimensional stability.
100% Drawer Extension: Drawers fully extend even with a full load of 440 lbs., allowing for complete use of drawer space and easy access to all contents.
Full-Height Sidewalls: Six different full sidewall heights maximize cubic storage capacity, eliminating wasted space.
Configurations
Each configuration features up to a 440 pound capacity per drawer and includes partitions and dividers to sub-divide each drawer.
5 Drawers
6 Drawers
7 Drawers
8 Drawers
9 Drawers
10 Drawers
Accessories & Related Products
Dividers and Partitions
Foam Drawer Liners
Slotted Groove Trays
Hasp Lock
Hinged Lock Bars
Keyed/Keyless
Mesh Liners
Plastic Boxes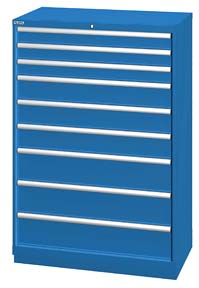 Colors
LISTA offers an entire palette of standard, premium, and custom colors to suit a range of needs. Choose both a housing and drawer color. Our high-quality, durable powder coat finish creates a smooth, uniform, attractive look. Plus, it's manufactured using environmentally friendly processes.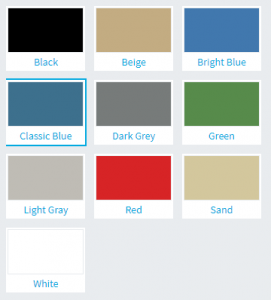 OVER 35 YEARS OF SERVICE
Providing insight, selection, installation, and ongoing support of the latest educational and career technology.
Request a Quote
Learn More About LISTA
For more information or to contact Buckeye Educational Systems, your Authorized LISTA Reseller, call 800.522.0460 or email info@buckeye-edu.com