Mobile Cabinet
When you need storage plus mobility, LISTA mobile cabinets, workcenters and toolboxes provide safe and secure storage and transport. Choose from standard depth, shallow depth and workcenters.
Explore the Possibilities
Standard-Depth Mobile Cabinets: Our full-depth mobile storage drawers maximize cubic storage capacity thanks to full-height sidewalls and drawer backs.
Shallow-Depth Mobile Cabinets: Shallow-depth mobile storage drawers offer generous storage capacity in a more compact footprint.
Mobile Workcenter: Mobile workcenters combine a pair of housings in one convenient, versatile workstation on wheels.
Customizable Features
Counter Tops: Select a counter top to create a practical mobile workspace.
Handles: Choose from a variety of ergonomically positioned handles.
Casters: Heavy-duty casters are easy to maneuver and support the weight-bearing needs of your application.
Colors
LISTA offers an entire palette of standard, premium, and custom colors to suit a range of needs. Choose both a housing and drawer color. Our high-quality, durable powder coat finish creates a smooth, uniform, attractive look. Plus, it's manufactured using environmentally friendly processes.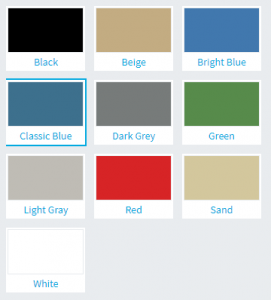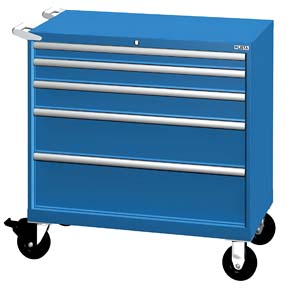 High-Density Storage for your Mobile Cabinet Drawers
LISTA mobile cabinet drawers feature full-height sidewalls, partitions, and dividers to achieve maximum cubic storage capacity. Create custom compartments using drawer-partitioning accessories for systematic organization and complete protection of all your large and small parts.

OVER 35 YEARS OF SERVICE
Providing insight, selection, installation, and ongoing support of the latest educational and career technology.
Request a Quote
Learn More About LISTA
For more information or to contact Buckeye Educational Systems, your Authorized LISTA Reseller, call 800.522.0460 or email info@buckeye-edu.com