Industrial Workbench
Discover the LISTA difference with industrial strength workbenches.
Features & Benefits
Casters: Add mobility to your workbench to make cleaning, moving, and reconfiguring a cinch.
Above-Worksurface Accessories: Create the exact bench you need with productivity-enhancing shelves and accessories.
Ergonomic Drawer Handles: Flush drawer handles help prevent clothing from snagging on the workbench, while improving safety and appearance.
Configurations
Workbench with 1 LISTA Leg and 1 Cabinet
1 LISTA Leg, 1 Cabinet and Riser
2 Cabinets
2 Cabinets and Riser
2 LISTA Legs
2 LISTA Legs, 1 Drawer
2 LISTA Legs and Riser
Accessories & Related Products
Adjustable Riser Shelf Assemblies
Back and End Stops
Bench Legs & Leveling Glides
Bottom Shelves
Butcher Block
Phenolic Resin
Plastic Laminate
Privacy Panels
Stainless Steel
Stationary Riser Shelves
Stringers/Foot Rests
With/Without Cabinet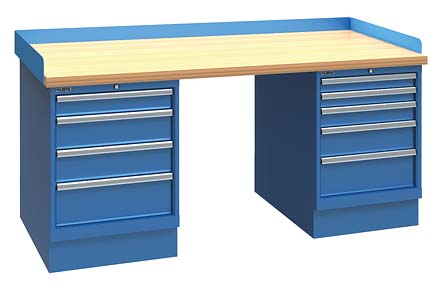 Colors
LISTA offers an entire palette of standard, premium, and custom colors to suit a range of needs. Choose a housing color to add your own style to your workspace. Our high-quality, durable power coat finish creates a smooth, uniform, attractive look. Plus, it's manufactured using environmentally friendly processes.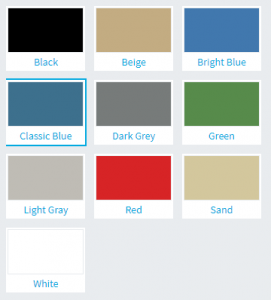 OVER 35 YEARS OF SERVICE
Providing insight, selection, installation, and ongoing support of the latest educational and career technology.
Request a Quote
Learn More About LISTA
For more information or to contact Buckeye Educational Systems, your Authorized LISTA Reseller, call 800.522.0460 or email info@buckeye-edu.com