Geothermal Learning System
Amatrol's 950-GEO1 Geothermal Energy Training System enables learners to understand and apply their newly obtained technician skills in the ever-growing area of geothermal energy. This training system builds knowledge as well as skills across a broad spectrum, ranging from system startup and operation to shut down and maintenance, in a readily accessible, compact vertical trainer. Harnessing geothermal energy is rapidly increasing in importance as a tool in broadening the energy supply.
Designed as a teaching system, this learning system showcases components, often not visible in actual installations, on a vertical panel that permits easy access for hands-on skills and observation. Amatrol includes a ground simulator so that learners gain realistic experience using a continuously operational system like they will experience on an installed system.
Integrated Multimedia Curriculum – Jump Start Your Way Towards an IGSHPA Certification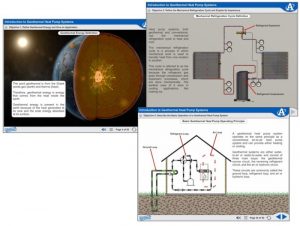 The 950-GEO1 Geothermal Learning System includes feature-rich interactive multimedia curriculum that enables learners to move from an introduction about geothermal energy to overall system performance evaluation. Learners begin with an introduction to geothermal heat pump systems and move rapidly into the concepts and components that make a geothermal system operate; these include closed-loop circuits, compressors,closed-loop circuits, compressors, condensers, evaporators, metering devices, refrigerants, suction line accumulators, receivers, dryers, moisture indicators, thermostats, controllers, blowers, heat-pump system start-up and operation, and overall system performance.
Through partnerships with key industry leaders and leading edge educators in the area of geothermal energy, Amatrol developed the right balance of knowledge and applied skills needed to work with geothermal systems. The 950-GEO1 Geothermal Learning System puts learners on a solid path to obtaining the International Ground Source Heat Pump Association (IGSHPA) certification as well, providing excellent foundation in topics such as startup and checkout procedures, flushing, purging, and charging the system.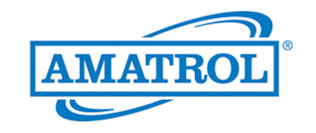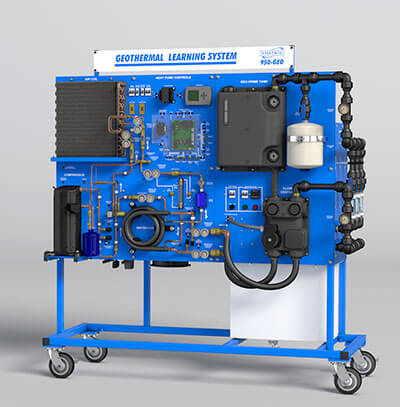 OVER 35 YEARS OF SERVICE
Providing insight, selection, installation, and ongoing support of the latest educational and career technology.
Request a Quote
Learn More About Amatrol
For more information or to contact Buckeye Educational Systems, your Authorized Amatrol Reseller, call 800.522.0460 or email info@buckeye-edu.com