Fusion
Whether you prefer to decorate with a draw or swing press, the Hotronix Fusion has you covered. It's like having two presses in one. Depending on your garment or work environment, you can choose to swing the upper platen away or draw out the lower platen. Either way, you'll always have a heat-free workspace.
Performance
Manual swing or draw operation
Touch screen control system with stylus
Heat-free work surface
Cast aluminum alloy frame
Corrosion-resistant framework
16″ x 20″ Quick Change lower platen
Specs
110 Volt – 20 Amps / 1800 Watts
220 Volt – 10 Amps / 3500 Watts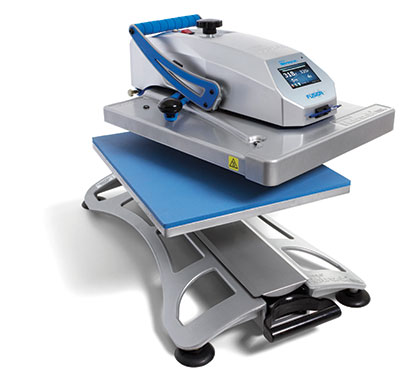 OVER 35 YEARS OF SERVICE
Providing insight, selection, installation, and ongoing support of the latest educational and career technology.
Request a Quote
Learn More About Hotronix
For more information or to contact Buckeye Educational Systems, your Authorized Hotronix Reseller, call 800.522.0460 or email info@buckeye-edu.com