Emblaser 2 Laser Cutter & Engraver
Perfect for the classroom
Designed, engineered and proudly made in Australia, the Emblaser 2 is the second generation desktop laser cutter and engraver that is a perfect combination of ease-of-use, size, power and price. Designed to be user friendly, easy to setup, safe and easy to use in any classroom.

So many materials
The Emblaser 2 can cut, mark or engrave cloth, cardboard, paper, leather, wood, plastics and so much more.
Safety first
Traditionally laser cutters have only been available for specialized learning areas, but the Emblaser 2 is a Class 1 laser making it safe to use in any classroom when combined with it's air filtration unit.
Give depth to your work
A true 3D cutting & engraving machine, the Emblaser 2 allows you to achieve different levels of depths and details.
It gives your piece that extra dimension by giving you the control to adjust the height of the laser while cutting. Cut through thicker materials by setting your laser to automatically lower with multiples passes.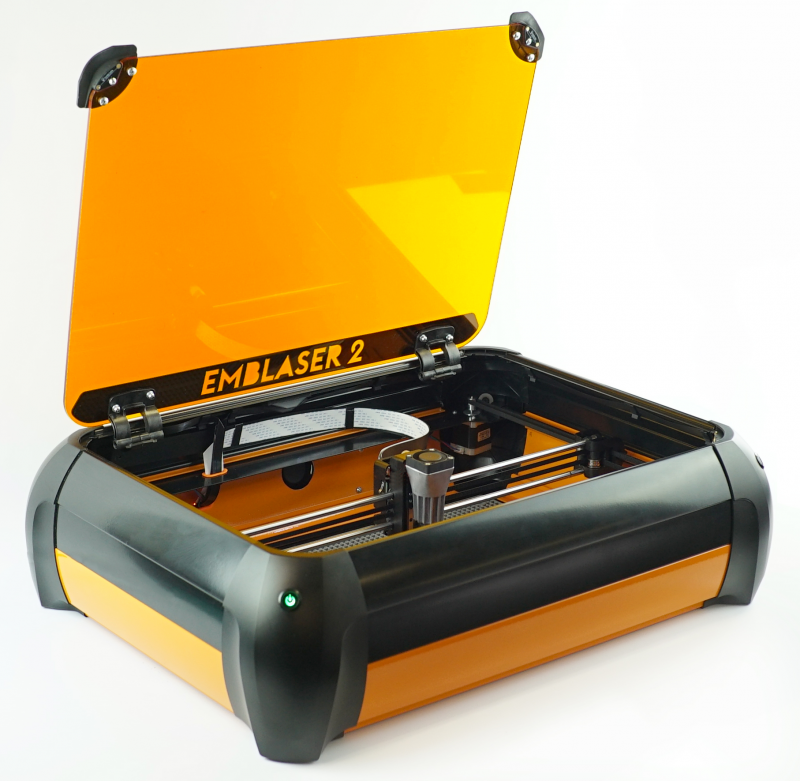 OVER 35 YEARS OF SERVICE
Providing insight, selection, installation, and ongoing support of the latest educational and career technology.
Request a Quote
Learn More About Afinia 3D
For more information or to contact Buckeye Educational Systems, your Authorized Afinia 3D Reseller, call 800.522.0460 or email info@buckeye-edu.com