EinScan Pro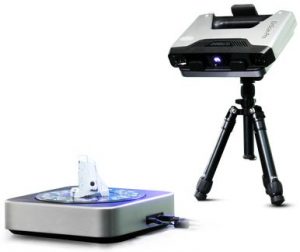 This multi-functional 3D scanner can be used in handheld modes or with a tripod and turntable for automatic scanning. Using, safe white light LED scanning, the EinScan-Pro rapidly captures and delivers watertight 3D data of real objects for 3D printing.
Multi-use:
Use for high-quality reverse engineering, scanning industrial parts, sculptures, human bodies and more.
High Accuracy:
Triangulation and structured light projection ensure high accuracy.
Scan Small to Large:
With hand held, automatic and free scan modes, plus optional full-color scanning, possibilities are practically endless.
High Speed:
In hand-held mode, scan speed is 10 frames/second, while automatic scan and free scan modes are less than 2 seconds.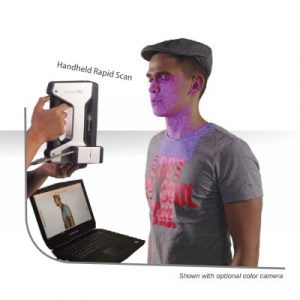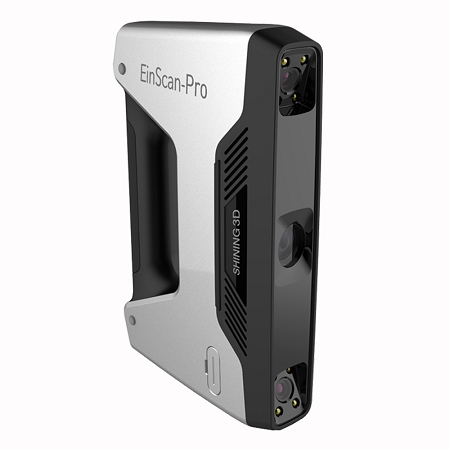 High Compatibility:
Data output can be used for 3D printing or reverse engineering. STL, OBJ, ASC format options.
Multiple Scan Modes:
Options for full color scanning and tripod/automatic turntable scanning.
Cost-effective:
Professional 3D scanner with high data quality and entry-level pricing.

OVER 35 YEARS OF SERVICE
Providing insight, selection, installation, and ongoing support of the latest educational and career technology.
Request a Quote
Learn More About Afinia 3D
For more information or to contact Buckeye Educational Systems, your Authorized Afinia 3D Reseller, call 800.522.0460 or email info@buckeye-edu.com