Design Technology
Project-based learning, Pre & Post Tested to show student gain
Standards-based academic and career preparation
Hundreds of simulations that will prepare students for PARRC exams
Based on a continuously-growing library of content, lessons are actively linked to the Common Core, Next Gen Science, and ITEEA Standards for Technological Literacy. The immersive materials are delivered as an exciting range of presentations, investigations, assessments and support materials.
Our Design Technology program consists of 12 courses in technology and engineering. Each of our Design Technology courses is based on a design project and is intended to last for fifteen class periods. The content of each course is tailored to provide the skills and knowledge that students need to complete the final design project independently.
We recommend that all students complete the Engineering Design course first. This will give them the theoretical background and practical skills to design, construct and program using our Engineering Construction Kit. Once this is completed, the additional eleven courses can be offered in any sequence.
The entire program is a 180 hour course of study, which can be spread across multiple grades, or focused on a single grade over a whole school year.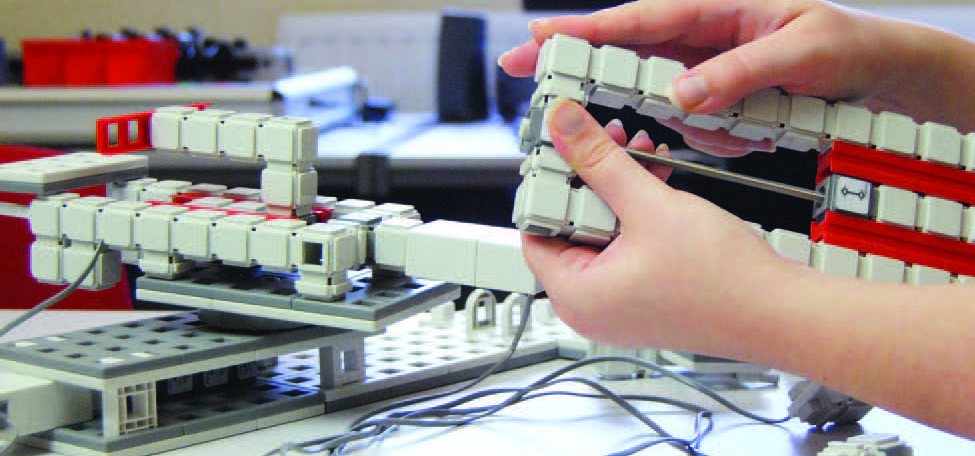 The Multi-Mode STEM Learning Environment
Simulations
Investigate and assess at school and at home using the built-in STEM apps!
Practical STEM Inquiry
Develop students' hands-on skills for STEM inquiry with our self-contained kits
Teaching Demonstrations
Present theory topics and do practical demos with our interactive and practical tools.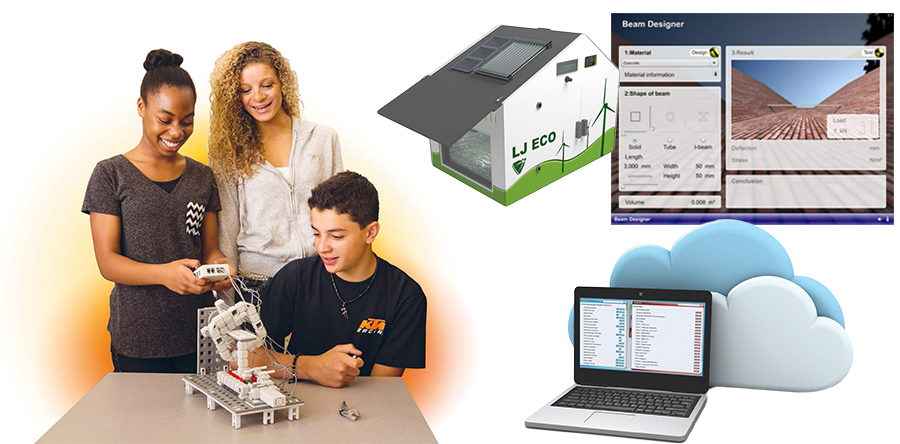 ---
STEM Cloud Package
Beautiful, Immersive Content
The range of content provided will allow each topic area to be supported with amazing and captivating resources
Multimedia Presentations
Virtual Lab Investigations
Hands-on Practical Activities
Problem-Solving Projects
Academic and Technical Support Tasks
Leading-Edge Standards
Finding content couldn't be easier via the Standards tab linked to the latest International Technology and Engineering Educators Association (ITEEA) Standards. When the standards get updated, so does our content, so your school is automatically up to date.
Our Solution
Easy access via our cloud-based portal
Continuously updated content
Access for all enrolled students and staff
Student and school performance reports
---

STEM Cloud Resources
STANDARDS
Presentations
Investigations
Assessments
Practical Tasks
Support Materials
Academic and Technical Support
Learning Management System

OVER 35 YEARS OF SERVICE
Providing insight, selection, installation, and ongoing support of the latest educational and career technology.
Request a Quote
Learn More About LJ Create
For more information or to contact Buckeye Educational Systems, your Authorized LJ Create Reseller, call 800.522.0460 or email info@buckeye-edu.com