Amatrol Smart Factory
Hands-On Smart Factory Training
Perfect for an Industry 4.0 world, Amatrol's Smart Factory Mechatronics Training System is an eight-station automated manufacturing line that assembles a functional, two-way pneumatic valve. This system utilizes either a FANUC LR Mate robot or an Amatrol Pegasus robot, iGear Squeaks software for Smart Factory communication, Allen-Bradley and/or Siemens PLCs, and an additional cart that houses systems for Ethernet (87-EN), Wireless Communication (87-WL), and Network Secutiry (87-NS) training.
Each of the eight main stations of the Mechatronics System features a smart sensor or component for Smart Communication, including pneumatic/vacuum, ultrasonic, photoeye, stack light, electrical current, and analog pressure.
Smart Sensors
Amatrol utilizes multiple Industry 4.0 smart devices on the Smart Factory that communicate via Ethernet and I/O Link protocol providing flexible manufacturing, predictive maintenance, and data analytics capabilities.
Network Communications
Amatrol's communication system connects students with a fully functional production system using industrial protocols for real-time control, program transfer, data collection, and changing programs on the fly.
Mobile Workstation – Smart Factory Communications (87-MS1A): provides integrated organization of Smart Factory communications modules, including but not limited to wireless communication modules, managed and unmanaged network switch modules, network security modules, and master PC.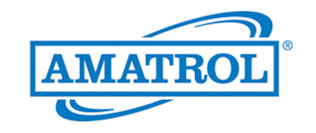 Smart Product ID
Amatrol's Smart Factory incorporates Industry 4.0 smart product identification devices, such as vision systems and bar code readers, which trigger "intelligent" actions including parts tracking, production history, sorting, part accept/reject & inventory control.
Network Security
Amatrol's network security system teaches how to keep data safe and securely extend operational data to suppliers and customers. Communications security protects the smart factory from unauthorized outside access & provides secure data communications between the plant-wide network and the internet.
Smart Maintenance and Production
Smart Maintenance software utilizes smart device information to automatically trigger maintenance operations. Amatrol's Smart Factory uses industry standard software to connect users directly to the automated system and each other to create a real-world environment where maintenance team members can collaborate to resolve issues quickly and effectively.
Highly-Interactive Multimedia Format Appeals to All Learning Styles
Amatrol's Smart Factory eLearning course curriculum features a highly-interactive multimedia format. Stunning 3D animations, videos, pictures, voiceovers of all text, and interactive quizzes and exercises bring learning to life. Amatrol's multimedia curriculum contains elements that will appeal to every learning styles, keeping learners motivated and engaged.

OVER 35 YEARS OF SERVICE
Providing insight, selection, installation, and ongoing support of the latest educational and career technology.
Request a Quote
Learn More About Amatrol
For more information or to contact Buckeye Educational Systems, your Authorized Amatrol Reseller, call 800.522.0460 or email info@buckeye-edu.com