Centrifugal Pumps Learning System
The model 950-PM1 Centrifugal Pumps Learning System teaches skills related to centrifugal pumps training, which are used in almost every industry to transfer non-hydraulic fluids of various types from one place to another. Students learn a comprehensive set of industry-relevant skills including how to operate, install, maintain, troubleshoot, analyze performance, and select centrifugal pumps as well as system design.
The model 950-PM1 includes a centrifugal pump, mobile test workstation, student learning materials for both theory and lab, and teacher's guide. This centrifugal pumps operation and maintenance training system uses industrial quality components such as a cast iron centrifugal pump to help students become better prepared for what they will encounter on the job.
The mobile test workstation includes complete instrumentation to enable students to learn how centrifugal pumps perform under the various load conditions. Instruments include: inlet and outlet pressure gauges, digital flow meter, motor speed readout, and torque readout. The system is also equipped with various devices to enable students to recreate the wide variety of conditions under which pumps typically operate. These include: load valve, air ingestion valve, cavitation valve, and variable speed motor.
Many additional types of pumps are also available to extend the learning capabilities of the 950-PM1 Pump Systems. The 950-PM1 centrifugal pump workstation and piping design enable students to mount these other pumps through a universal pump mounting unit and flexible piping connections. Students can also mount a second pump to the workstation to test the operation of series (multistage) and parallel pump operation.
Key Features
Variable Speed Pump Drive
Industrial Quality Centrifugal Pump with Foot Mount and Mechanical Seal
Fault Insertion – Air Ingestion Valve
Fault Insertion – Cavitation Valve
Flexible Piping Network for series/parallel pumps
Speed/Torque/Flow/Head measurement
Load Valve for performance measurement
Flexible Piping Network to mount other pumps
Optional Online eBooks
Student Reference Guide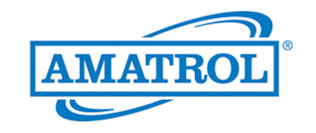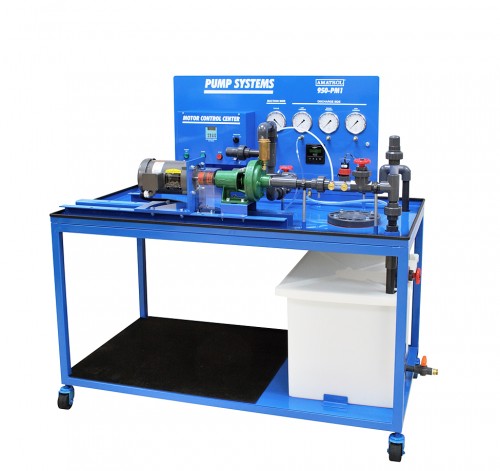 Additional Requirements
Electricity (208 VAC/60 Hz/3 phase)
Water (30 gallons)
Hand Tool Package (41213)
Corrosion Inhibitor (18619)

OVER 35 YEARS OF SERVICE
Providing insight, selection, installation, and ongoing support of the latest educational and career technology.
Request a Quote
Learn More About Amatrol
For more information or to contact Buckeye Educational Systems, your Authorized Amatrol Reseller, call 800.522.0460 or email info@buckeye-edu.com