zSpace AIO with GTA (Automotive)
Hands-on Practice, Simulations, and Assembly/Disassembly Training
The Automotive VR Training System by GTA offers extraordinary hands-on experiences while improving student interest and performance in mechanic training. The VR Automotive Expert introduces content through detailed text and 3D, interactive models. The accompanying VR Automotive Mechanic trains students in Assembly and Disassembly of key automotive components.
The GTA VR automotive training greatly expands the opportunities available to students by eliminating consumables, reducing training space, and allowing students to practice potentially dangerous tasks repetitively in a safe environment.
Components
Engine
Suspension
Brakes
AC Compressor
Air Distribution
Steering
Transmission
Clutch
Wheel and Axle
Benefits
Better learning results
Safe environment
Lower training costs
Interactive environment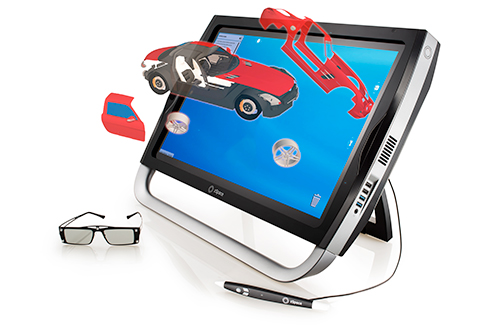 OVER 35 YEARS OF SERVICE
Providing insight, selection, installation, and ongoing support of the latest educational and career technology.
Request a Quote
Learn More About zSpace
For more information or to contact Buckeye Educational Systems, your Authorized zSpace Reseller, call 800.522.0460 or email info@buckeye-edu.com