Ultimaker 2+
Powerful features seamlessly combined
Ultimaker 2+ is designed to perform. Reliable, consistent, and user-friendly, it's suitable for a limitless variety of applications, from functional prototypes to customized tools. It supports a wide range of materials and delivers powerful, first-class results with every print.
Choice of materials
Ultimaker 2+ supports a wealth of different materials, including PLA, ABS, CPE, CPE+, PC, Nylon, and TPU 95A – opening up limitless printing possibilities. In addition, Ultimaker's open filament system allows for greater innovation and more freedom to try and test other types of filaments to match your specific requirements.
Consistency and quality
Designed by experts and enriched by our global community, Ultimaker 2+ performs even complex 3D printing tasks with ease. It's particularly effective for printing bridging, overhangs, and accurate details, enabling users to create high-quality, consistent results, tailored to their business.
Worldwide recognition
Ultimaker 2+ has been lauded by publishers and marketplaces alike; including 3D Hubs, Tested, Make: Magazine, and Digital Trends. Engineering.com described it as "a reliable, high-resolution prototyping machine fit for engineers, designers, educators and students."
Swappable nozzles
Ultimaker 2+ comes with a Nozzle Kit, which features four nozzle sizes (0.25, 0.6, and 0.8mm, with the 0.4 pre-installed). The smaller nozzles allow for greater detail, and larger nozzles mean faster prints. They're quick and easy to change.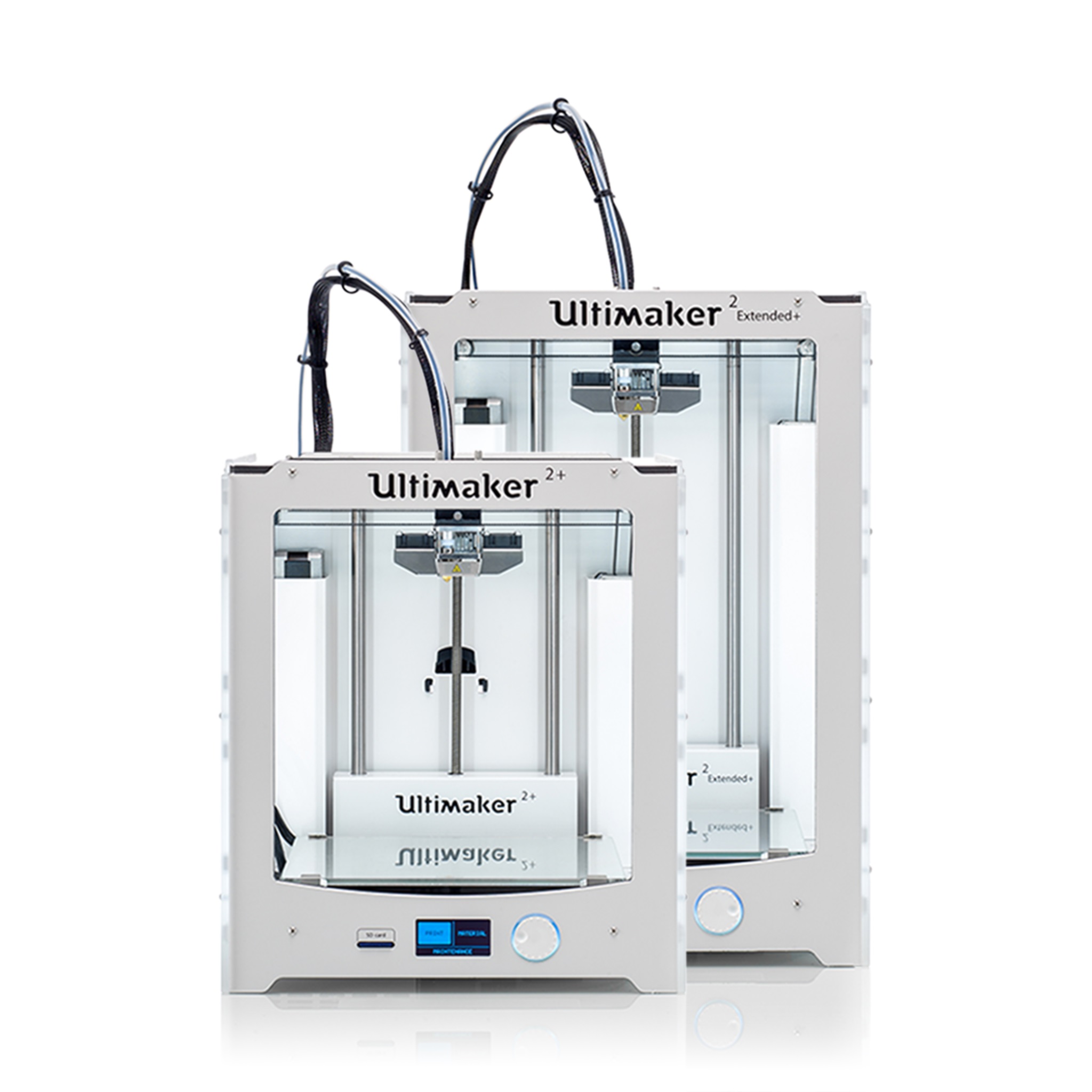 The Ultimaker 2+ also comes in an Extended model for additional build volume!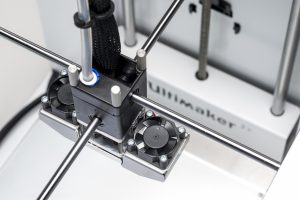 The Ultimaker 2+ desktop 3D printer is based on the award-winning Ultimaker 2 and features all of our latest innovations and understanding of 3D printing.

OVER 35 YEARS OF SERVICE
Providing insight, selection, installation, and ongoing support of the latest educational and career technology.
Request a Quote
Learn More About Ultimaker
For more information or to contact Buckeye Educational Systems, your Authorized Ultimaker Reseller, call 800.522.0460 or email info@buckeye-edu.com