Ultimaker 2+ Connect
Hit the ground printing.
Want a finished print from day one? Unbox and connect three components, and get started via the new touchscreen. This speedy setup even makes installing multiple 3D printers effortless.
Register your Ultimaker 2+ Connect to access an exclusive 30-minute onboarding course taught by Ultimaker experts, who walk through installation, Ultimaker Cura, and maintenance.
Sometimes single-extrusion simplicity is all you need. The Ultimaker 2+ Connect builds upon the award-winning benchmark of its predecessor, to add intuitive operation and deeper software connectivity.
High uptime. Low maintenance.
Thousands of designers and educators love Ultimaker technology because it just keeps working – day and night, year after year. Since 2015, over 6 million prints have been prepared for its predecessor. And the Ultimaker 2+ Connect improves on that workhorse legacy.
A clean and updated design keeps maintenance to a minimum – just 20 minutes per month. These tasks can be performed easily, without the need for special tools.
Achieve your desired result with swappable nozzles. Switch them out in less than 5 minutes for high uptime, choosing between 0.25mm for detailed prints, 0.8mm for fast drafts or 3D sketches, or 0.4mm.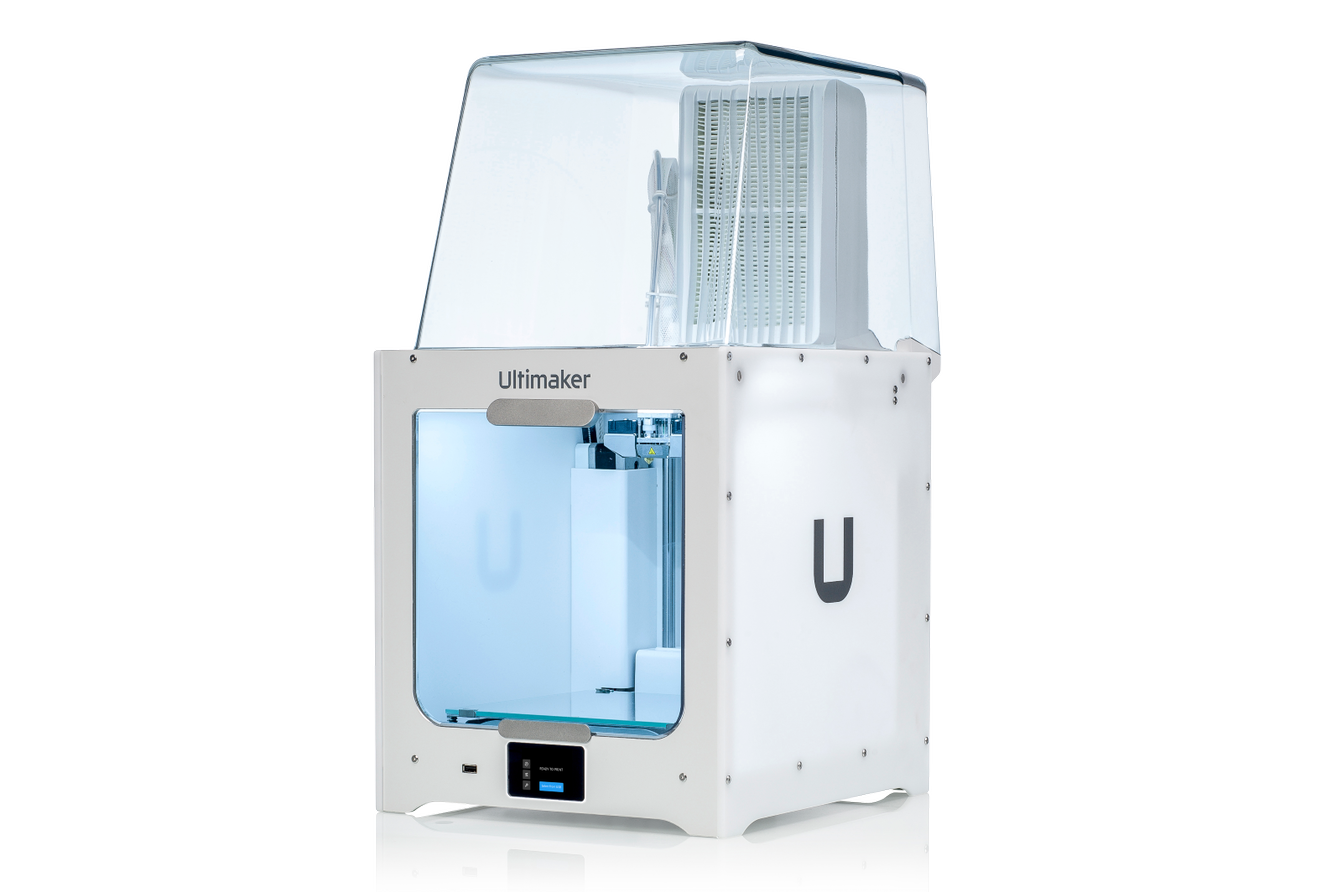 Ultimaker 2+ Connect for educators
With its simple workflow, the Ultimaker 2+ Connect is an ideal 3D printer to give a wide range of students access to additive technology – no matter their skill level. Easily install multiple machines to facilitate students' projects – perfect for general access 3D printing labs.
Built upon an architecture that has delivered millions of high-quality prints, the Ultimaker 2+ Connect keeps going day and night – requiring less than 4 hours' downtime per year for standard maintenance.
Optimized for a wide range of prototyping materials
Achieve more with any Ultimaker build material and limitless third-party filaments
From colorful PLA to flexible TPU, get high-quality results across all Ultimaker build materials. And with an open filament system, choose almost any third-party filament for unlimited choice and innovation.

OVER 35 YEARS OF SERVICE
Providing insight, selection, installation, and ongoing support of the latest educational and career technology.
Request a Quote
Learn More About Ultimaker
For more information or to contact Buckeye Educational Systems, your Authorized Ultimaker Reseller, call 800.522.0460 or email info@buckeye-edu.com