SEAL© 62 Pro Laminator
The SEAL 62 Pro Series is capable of running a wider range of media and can generate higher process speeds, which make this range of machines ideal for businesses that are looking to build in extra capacity and more versatility. A perfect fit for owners of lower-end manual pressure laminators, looking to upgrade to a professional production machine.
Capable of mounting, laminating and encapsulating prints up to 61″ (1550mm), this series of machines can be used with the extensive range of SEAL laminating films, adhesives and substrates. The SEAL 62 Pro Series features unique design elements such as the combi-material shafts which maximize versatility and minimize waste without compromising its user-friendly nature.
Optimum Performance
Adjustable settings for increased capacity and versatility
Manual nip-adjustment for precise operation
1 1/2″ (938mm) nip opening for processing a wide range of substrates
Fast processing speeds – up to 20ft (6m) / minute
Superior roller technology for better processing of soft substrates
14.28 lbf/in (2.5n/mm) line pressure for superior cold lamination
Ease of Use
Ergonomic touch pad control panel
High release silicone rollers for easy cleaning
Light weight drop-in supply shafts with auto-grip for easy loading of materials in tight spaces
Exclusive 'stay-put' swing up feed table keeps table up, making media handling and set-up a snap
Simple film tension adjustment
Auto-grip upper take-up shaft for winding release liners
Roll-to-roll operation (from bottom unwind)
Technical Specifications
Maximum Working Width: 61″ (1550 mm)
Maximum Speed: 20'/min (6 m/min)
Maximum Substrate Thickness: 1 1/2″ (38 mm)
Maximum Roller Temperature: 284°F  (140°C)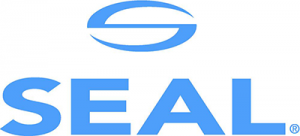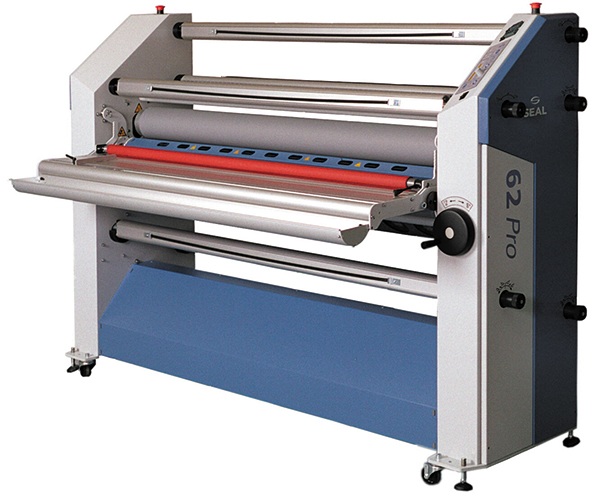 Safety
Foot switch for hands free operation
Comprehensive safety system with self-checking safety eyes and emergency stops
CE/ETL/CSA certified

OVER 35 YEARS OF SERVICE
Providing insight, selection, installation, and ongoing support of the latest educational and career technology.
Request a Quote
Learn More About SEAL
For more information or to contact Buckeye Educational Systems, your Authorized SEAL Reseller, call 800.522.0460 or email info@buckeye-edu.com