Makerspaces
zSpace for Makerspaces
Let your students discover their inner artist and 3D modeler. With an easy to use interface, Leopoly is the simplest solution to entering the world of 3D design and creation.
Leopoly 3D Designer for zSpace provides an easy, early training ground for introducing your students to the world of 3D creation and preparing digital objects for 3D printing. With Leopoly, anyone can become a 3D designer. Students can browse through 3D models for inspiration and then customize or design original objects.
Simple interface
Leopoly's easy-to-use interface is designed for users of all levels to sculpt, shape, and share their designs.
Various design tools
Build complex designs with Leopoly's versatile toolsets: sculpting, form-shifting and body-parts.
Create from scratch
Users have the option to dive in or select from Leopoly's extensive template library.
Create complex geometry
Combine and subtract various basic shapes to create complex geometric forms.
Prototype design ideas
Quickly create and iterate design ideas for sharing and demonstration.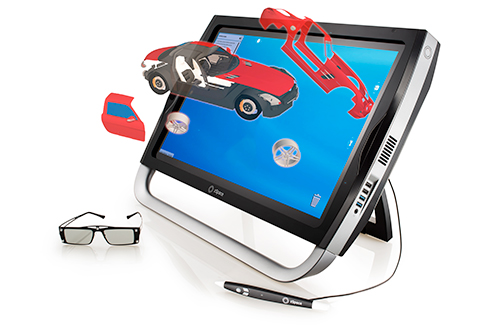 3D print your designs
Designed can be sent to a 3D printer or exported to zSpace Studio for further exploration.

OVER 35 YEARS OF SERVICE
Providing insight, selection, installation, and ongoing support of the latest educational and career technology.
Request a Quote
Learn More About zSpace
For more information or to contact Buckeye Educational Systems, your Authorized zSpace Reseller, call 800.522.0460 or email info@buckeye-edu.com