iConnect Training iManifold System
The iConnect Training® iManifold™ is a powerful teaching tool, using smart technology that students will embrace. See how the first iOS and Android compatible digital wireless gauge will revolutionize the HVAC industry for training and education. The iConnect Training® iManifold™ wirelessly displays the system's actual pressures, temperatures, superheat and subcooling while simultaneously calculating performance targets. The color display provides a visual indication of distance from target measurement, eliminating guesswork.
Features & Benefits:
Retrofits to existing training units
Fault training and troubleshooting
Extremely visual & practical
Real time data & system diagnostics
Powerful recruitment tool
Provides hands on experience
IDK-01 Kit Includes:
High pressure hose set (red, blue, yellow)
Thermistor air probe
2x wireless humidity & temperature probes
IDK-02 Kit Includes IDK-01 Plus:
iPad w/drop rated case
Apple TV
IDK-03 includes IDK-02 Plus: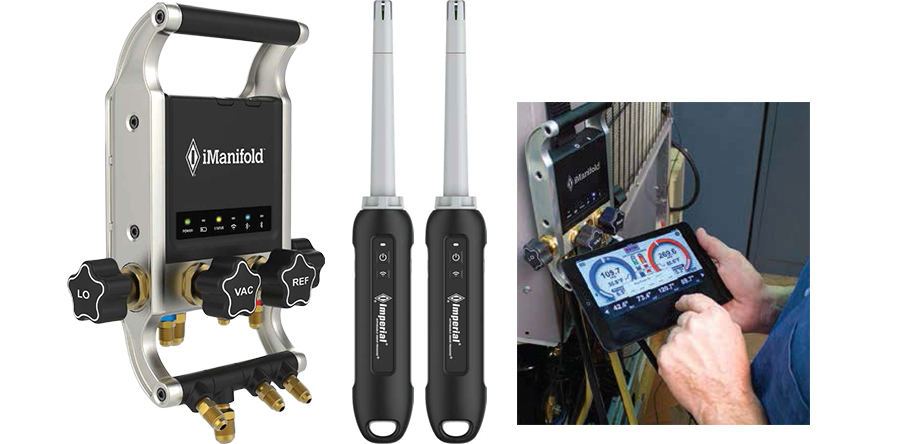 OVER 35 YEARS OF SERVICE
Providing insight, selection, installation, and ongoing support of the latest educational and career technology.
Request a Quote
Learn More About iConnect
For more information or to contact Buckeye Educational Systems, your Authorized iConnect Reseller, call 800.522.0460 or email info@buckeye-edu.com