Fuse 1
Meet the Fuse 1
Fuse 1 SLS 3D Printer
Bring production-ready nylon 3D printing onto your benchtop with an affordable, compact selective laser sintering (SLS) platform. The Fuse 1 delivers industrial power in a small footprint with effective powder containment and easy setup. From print setup to powder recovery, our easy-to-use hardware and software are designed to maximize your efficiency at every step of the process.
Fuse 1 Printer Package

Each Fuse 1 SLS 3D printer includes the essential tools required to start printing:
1 Fuse 1 3D Printer
1 Build Chamber
1 Optical Cleaning Kit
One-Year Warranty
PreForm Software

Fuse Sift
The Fuse Sift is a safe, efficient powder recovery system for the Fuse 1 3D printer. This easy-to-use, all-in-one station combines part extraction, powder recovery, storage, and mixing in a single free-standing device, for the most functionality in a single device available on the SLS market.
Compact, enclosed system: A negative air pressure system keeps powder inside while enabling open access and easy cleanup.
Low waste: A 30% material refresh rate means you can print with up to 70% recycled powder, indefinitely. Fuse Sift's sieve filters out particles to be remixed with new powder and reuse in future prints.
Automatic powder mixing: Fuse Sift will dispense and mix used and new powder automatically so you can reduce waste and control your powder supply.
Nonstop printing: Reduce downtime by transferring modular build chambers and power cartridges between the Fuse 1 and Fuse Sift for a nonstop, cyclical workflow.
A complete toolkit: The Fuse Sift includes a set of finishing tools to help you clean excess powder from parts with ease.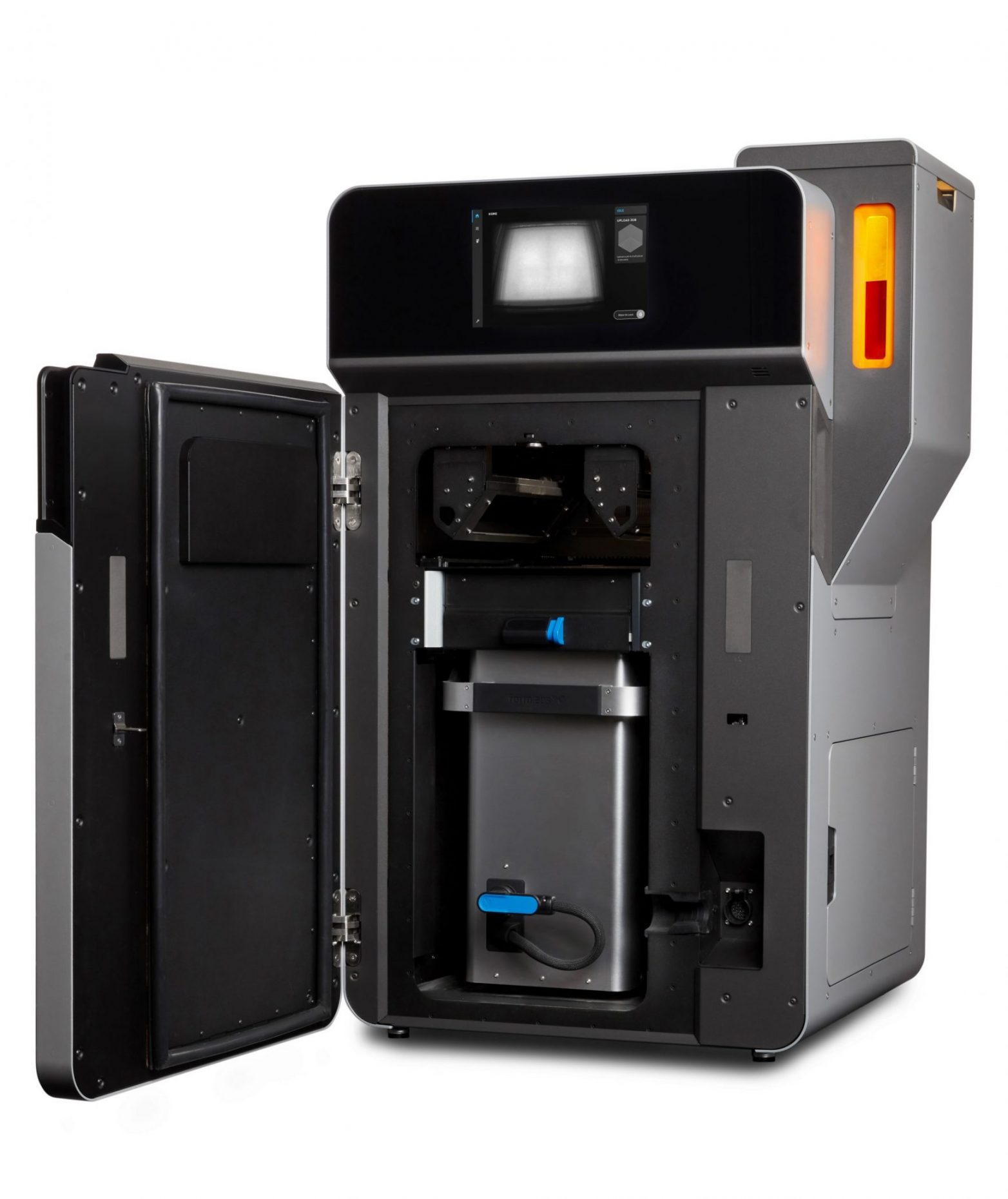 Nylon 12 Powder
Balancing strength and detail, Nylon 12 Powder is a highly-capable material for both functional prototyping and end-use production of complex assemblies and durable parts with high environmental stability. Formlabs' Nylon 12 Powder is specifically developed for use on the Fuse 1.
Nylon 12 Powder is ideal for:
High-performance prototyping
Small batch manufacturing
Permanent jigs, fixtures, and tooling
Biocompatible, sterilizable parts*
*Material properties may vary based on part design and manufacturing practices. It is the manufacturer's responsibility to validate the suitability of the printed parts for the intended use.

OVER 35 YEARS OF SERVICE
Providing insight, selection, installation, and ongoing support of the latest educational and career technology.
Request a Quote
Learn More About Formlabs
For more information or to contact Buckeye Educational Systems, your Authorized Formlabs Reseller, call 800.522.0460 or email info@buckeye-edu.com