FleetMaster™
The ATS FleetMaster™ simulator provides true-to-life driving environments in a high-fidelity simulator platform that is customizable to commercial transportation vehicles, motor coaches, heavy equipment, rural transit, and military applications.
Simulation-based training is a proven enhancement for driver training, and periodic assessment and reinforcement allows entities to conduct practical, real-world training efficiently and safely. Furthermore, simulation training conducted with the ATS line of simulators incorporates the ATS-patented, self-paced approach that emphasizes safety and driver awareness through simulated training in a comfortable and risk-free environment.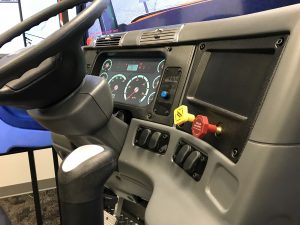 Simulation Benefits:
Simulation training for new drivers and driver assessments for industry veterans allows entities to conduct practical, real-world training in a safe and controlled environment
Accident Reduction and Safety Awareness: ATS customers, through the use of simulation, experience significant reduction in preventable accidents and the severity of the accidents by reinforcing critical safety procedures and industry techniques
Creating Fuel-Efficient Personnel: Use of the FleetMaster™ simulator allows schools and carriers to realize fuel savings through better fuel management training, practice, and implementation
Reducing Vehicle Costs: Carriers and schools alike immediately minimize maintenance and wear on vehicles. Simulator training ensures more vehicles stay on the road
Increased Driver Retention and Performance: Patented, efficient, and objective feedback on simulator performance gives drivers the skills and confidence both on the road and the training yard
Custom Applications and Installation: From mobile classroom applications to training centers and schools, ATS is the first choice when it comes to special installations and use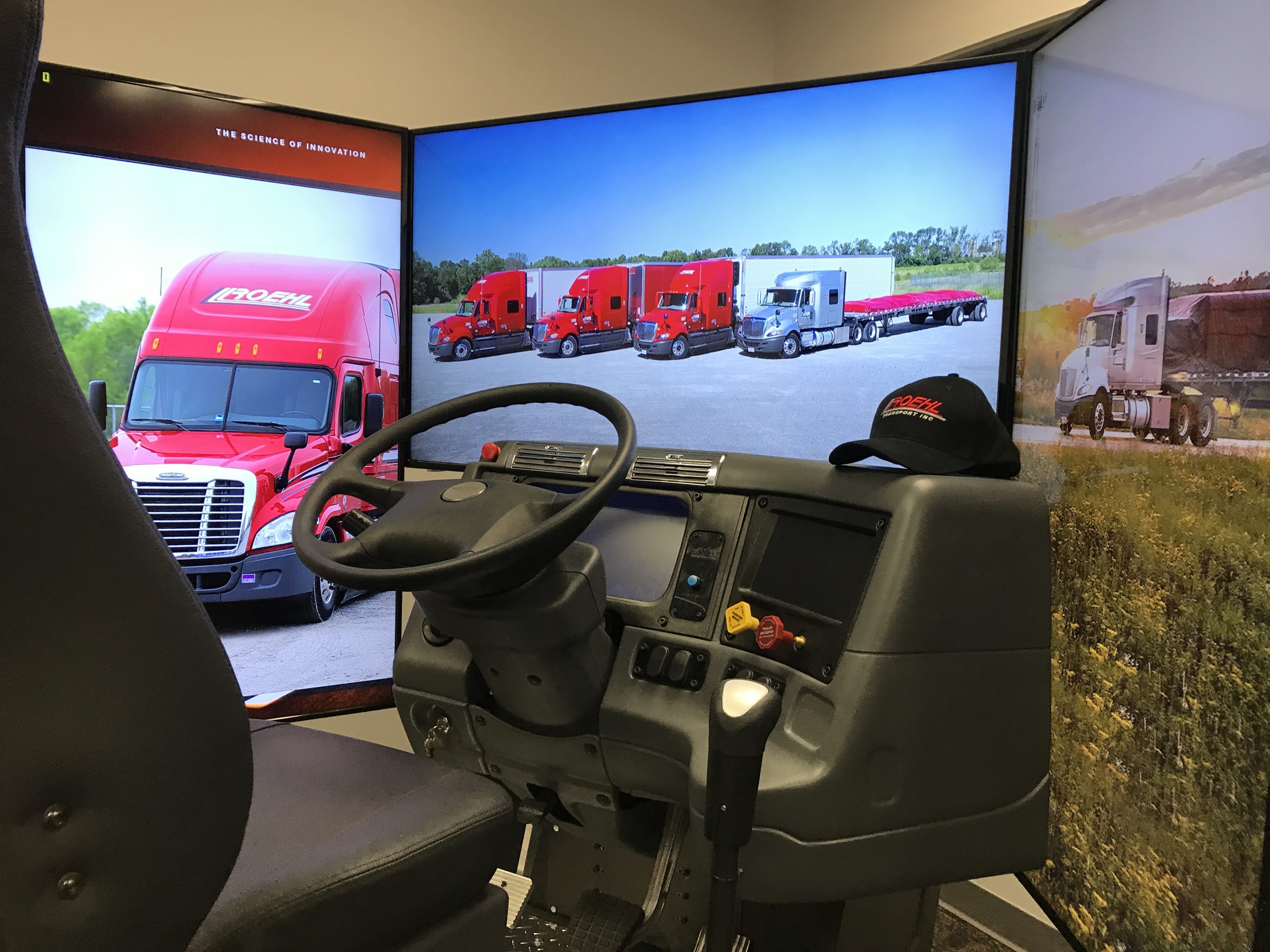 FleetMaster™ Features:
Patented software and training techniques deliver efficient learning and reinforcement, emphasizing muscle memory and training objectives
Human-centered design includes ATS-patented transmission, actual pneumatic truck seat, OEM steering column and controls, and original OEM pedals to provide enhanced realism
Full HD LED/LCD displays designed to create an immersive simulated environment, operated by a single onboard PC
Force-feedback steering with accurate, true-to-life feedback focuses on muscle memory in emergency situations, backing procedures, and adverse driving conditions
User-friendly driver and instructor interface and menus, allowing participants to select different combinations of vehicles, platforms, and scenario conditions
Download the FleetMaster™ Brochure
Request a Demo

OVER 35 YEARS OF SERVICE
Providing insight, selection, installation, and ongoing support of the latest educational and career technology.
Request a Quote
Learn More About ATS Advanced Training Systems
For more information or to contact Buckeye Educational Systems, your Authorized ATS Advanced Training Systems Reseller, call 800.522.0460 or email info@buckeye-edu.com