Deluxe Suturing Kit
The Deluxe Suturing Kit is a great training platform for advanced students seeking to hone the skills associated with more advanced suturing and surgical procedures. This complete kit includes a great instruction manual, instrument-quality suturing tools, industry-best SynTissue synthetic human tissues, surgical practice board, and a durable travel case.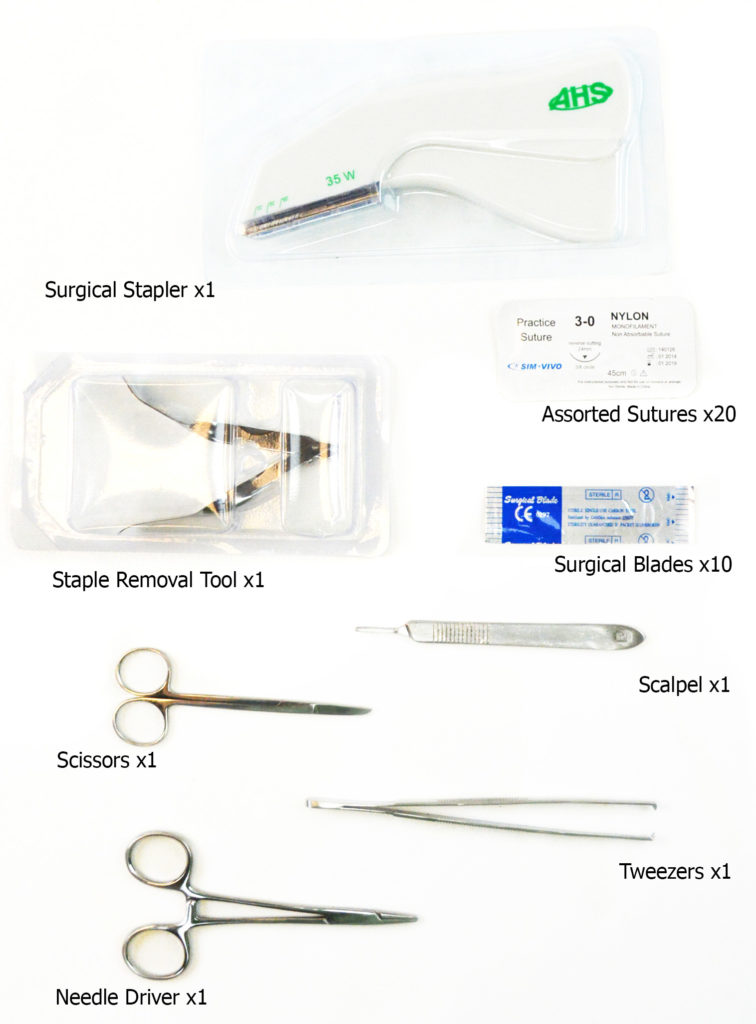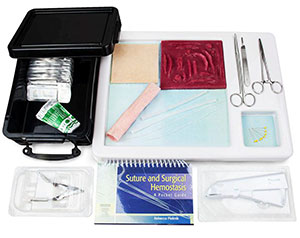 Relevant Skills
Placement and removal of sutures and staples, anastomosis, laceration repair, cannulation, application of adhesives.
Equipment Compatibility
Laser scalpels, electrocautery and RF ablation devices, harmonic blades, monopolar and bipolar devices, plasma knives, ultrasound equipment, all known imaging equipment.
Included Tissues
The kit comes with a Deluxe Student Tissue Pack, which includes:
large basic suture pad
knot tying pad
double-layered bowel
two anastomosis vessels
small abdominal suture pad
small muscular suture pad
abdominal aorta
coronary artery
SynTissue synthetic human tissues are made from salt, water, and fiber, and feature the world's most realistic tactility.

OVER 35 YEARS OF SERVICE
Providing insight, selection, installation, and ongoing support of the latest educational and career technology.
Request a Quote
Learn More About SynDaver Labs
For more information or to contact Buckeye Educational Systems, your Authorized SynDaver Labs Reseller, call 800.522.0460 or email info@buckeye-edu.com