Craniotomy Trainer
Our SynAtomy Craniotomy Trainer is a realistic medical training platform ideal for teaching techniques associated with cranial access. With this trainer, students will be able to learn and master surgical techniques on biohazard-free material that looks, feels, and behaves like live human tissue.
This model includes a realistic calvarium with skin, subcutaneous tissue, dura mater, subarachnoid membrane, pia mater, and gray matter.
Relevant Skills
Craniotomy, high speed bone sawing, bone flapping, bone removal, irrigation, skin incising and subcutaneous cutdown.
Included Components
Cranial part of the brain, calvarium, arachnoid membrane, Dura mater, dermal tissue layers and subcutaneous tissue layer.
Available Options
Choose skin tone, operational pump base, complex vascular anatomy, pathological aneurysm, pathological cyst or pathological mass.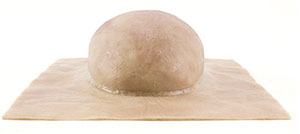 Equipment Compatibility
Standard imaging equipment (Ultrasound, MRI, CT, x-ray, etc.), scalpels, aneurysm needles, artery forceps, grooved directors, haemostatic forceps, dissecting forceps, scissors, ligatures, auto suturing devices, auto stapling devices, craniotomes, high speed lateral cutting drills, high speed boring drills, ultrasonic cutting devices, bone grafting and flapping structures.

OVER 35 YEARS OF SERVICE
Providing insight, selection, installation, and ongoing support of the latest educational and career technology.
Request a Quote
Learn More About SynDaver Labs
For more information or to contact Buckeye Educational Systems, your Authorized SynDaver Labs Reseller, call 800.522.0460 or email info@buckeye-edu.com