Central Line Trainer
Our SynAtomy Central Line Trainer is a realistic medical training platform designed to help students learn and practice the techniques associated with central venous catheterization.
Repetitive practice with this trainer will help students improve their technique and strengthen their confidence with inserting central venous catheters. Medical professionals who may benefit from practicing on this model include nurses, paramedics, cardiovascular technologists, physicians, EMTs, nurse practitioners and physician assistants.
Equipment Compatibility
Laser scalpels, electrocautery devices, gamma knives, ultrasonic probes, syringes, needles, catheters, antiseptics and all known imaging equipment (ultrasound, MRI, CT, x-ray, etc.)
Relevant Skills
Central line placement, ultrasound guidance, cutdown cannulation, catheterization, incisions, suturing, stapling and adhesive application.
Included Components
Central Line Pump Base with wireless tablet control (Bluetooth) and four soft tissue torsos. Soft tissue variants include Monolithic (whole piece) and Modular (components separable). Each include venous and arterial intima, media and adventitia, skeletal muscle and adult human skin. Vascular features include the common carotid artery, the superior vena cava (which transitions directly into the inferior vena cava), and the common, subclavian and jugular veins.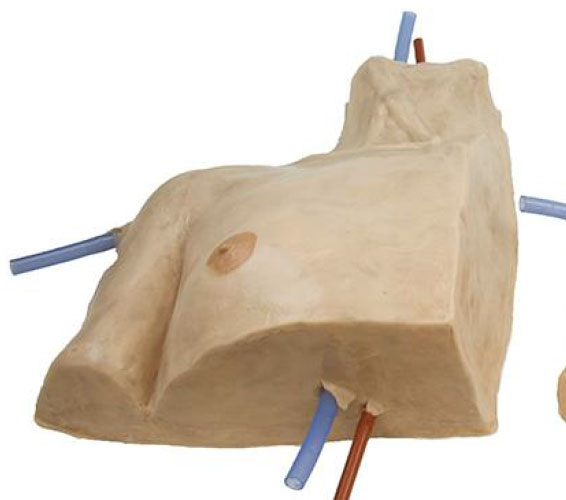 OVER 35 YEARS OF SERVICE
Providing insight, selection, installation, and ongoing support of the latest educational and career technology.
Request a Quote
Learn More About SynDaver Labs
For more information or to contact Buckeye Educational Systems, your Authorized SynDaver Labs Reseller, call 800.522.0460 or email info@buckeye-edu.com