Arthrocentesis Trainer
Our SynAtomy Arthrocentesis Knee trainer is a high-fidelity synthetic knee ideal for teaching students how to perform or assist in arthrocentesis. Continuous practice on this lifelike simulator will help students build their skills and confidence in a safe and biohazard-free environment.
This right knee model utilizes lifelike capabilities such as aspiration resistance when a needle tip is superficial to the joint capsule. Ultrasound compatible anatomic features include the patella, tibia, fibula, femur, synovial sac and synovial fluid. Simulated synovial fluid may be removed medially or laterally.
SynTissue synthetic human tissues are made from salt, water, and fiber, and feature the world's most realistic tactility.
Relevant Skills
Ultrasound guidance, knee aspiration, intra-articular injection, suprapatellar effusion, and palpation.
Included Components
Synovial cavity with replaceable synovial fluid, patella, tibia, fibula, femur, muscular form, subcutaneous fat, skin, stand, and storage system.
Equipment Compatibility
Ultrasound equipment and syringes.
Additional Information
Weight: 15 lbs.
Dimensions: 24 x 24 x 12 in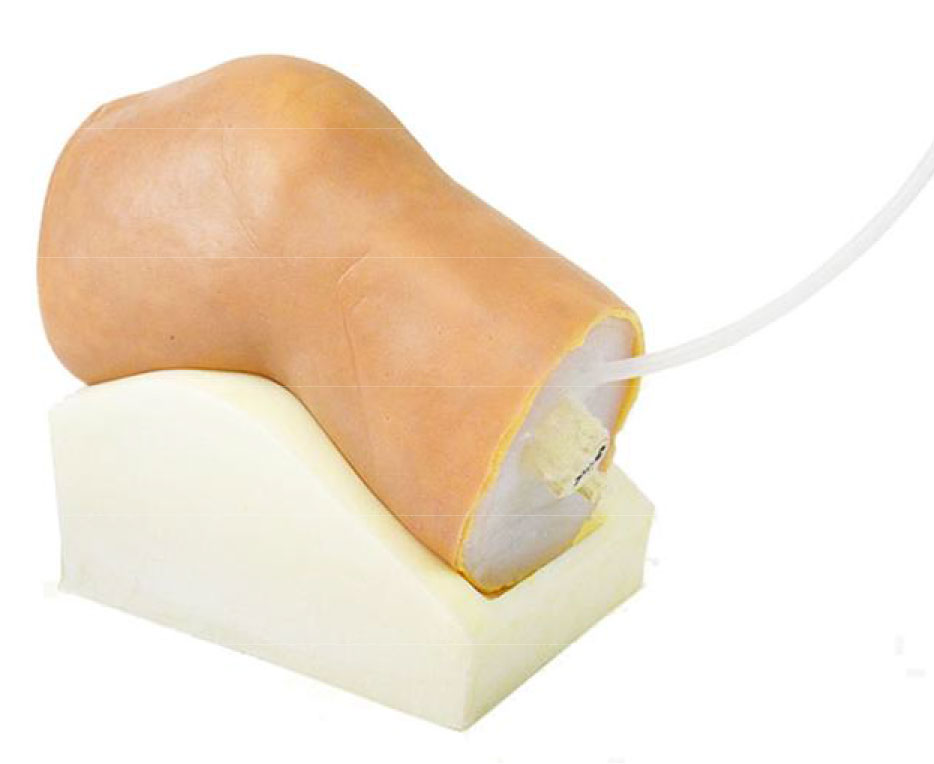 OVER 35 YEARS OF SERVICE
Providing insight, selection, installation, and ongoing support of the latest educational and career technology.
Request a Quote
Learn More About SynDaver Labs
For more information or to contact Buckeye Educational Systems, your Authorized SynDaver Labs Reseller, call 800.522.0460 or email info@buckeye-edu.com