Amniocentesis Trainer
Our SynAtomy Amniocentesis and Chorionic Villus Sampling Trainer is a realistic medical simulator ideal for teaching techniques associated with ultrasound guided amniocentesis as well as chorionic villus sampling procedures. Each model contains realistic pelvic anatomy including two gravid uteruses with fetus, umbilical cord with fetal and placental cord insertions, placenta and cervix. A uterus insert with a fetus of 16 weeks gestational age is provided for amniocentesis, along with a uterus insert with a fetus of approximately 12 weeks gestational age for chorionic villus sampling.
Continual use with our trainer will allow students to effectively master their technique and strengthen their confidence which may help minimize the incidence of infection among patients. Tissue insert is symmetrical and can be flipped over for needle placement on either side, and the uterus inserts can be rotated to simulate various placental placements.
Relevant Skills
Aspiration of amniotic fluid, aspiration of chorionic villi, ultrasound skills including transabdominal needle placement and identification of contraindications regarding placental placement.
Included Components
Foam pelvic phantom, gravid uterus with 16 week fetus, gravid uterus with 12 week fetus, a tissue insert and one skin.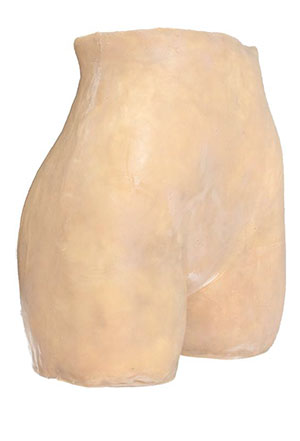 OVER 35 YEARS OF SERVICE
Providing insight, selection, installation, and ongoing support of the latest educational and career technology.
Request a Quote
Learn More About SynDaver Labs
For more information or to contact Buckeye Educational Systems, your Authorized SynDaver Labs Reseller, call 800.522.0460 or email info@buckeye-edu.com