Advanced Solutions for Higher Education
Buckeye Educational Systems is proud to offer educational solutions for higher education ranging from engineering and advanced manufacturing to graphic design and makerspaces. Whether you are furnishing your fundamentals engineering laboratory, implementing a hands-on manufacturing curriculum, or creating a makerspace for your institution – we can help.
Our engineering education technologies provide real life understanding to match the skillsets required for today's engineering careers and span the following areas: Aerodynamics, Fluid Mechanics, Engines, Control Engineering, Process Control, Materials Testing & Properties, Environmental Control, Engineering Science, Thermodynamics, Electrical Power Systems, Structures, Theory of Machines, Solar Energy, Statics Fundamentals, and more.
Featured Products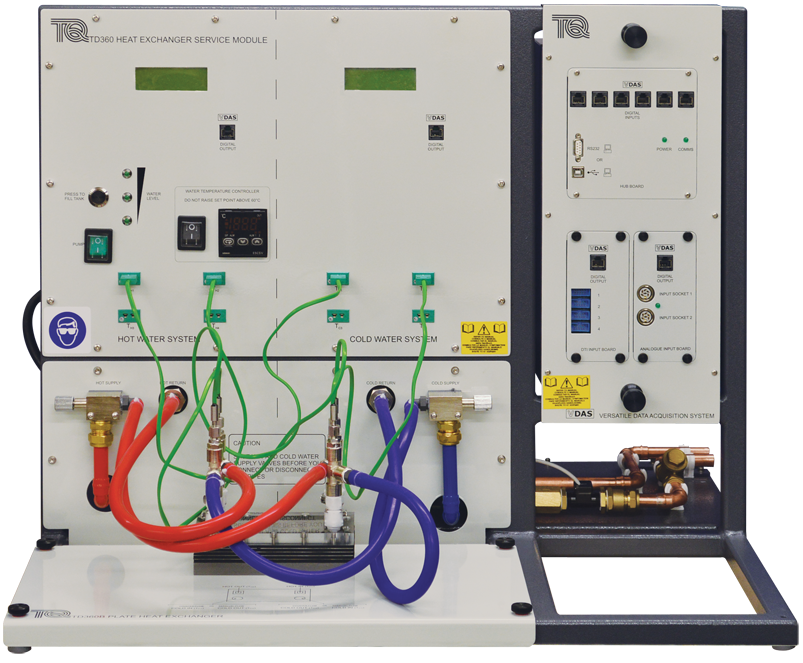 BENCH-TOP HEAT EXCHANGER UNIT
Designed for teaching, the Bench-Top Heat Exchanger unit includes foolproof fittings to allow students to quickly and easily change out heat exchanger types — with no tools needed.
Our Post Secondary Solutions Include: