Productive Robotics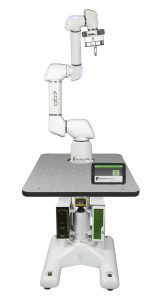 Productive Robotics is a US based industrial robot manufacturer of 7 axis collaborative robotic arms.  We are dedicated to providing the simplest and most intuitive cobot solutions that make it easy to automate production tasks without complex integration or high costs. As an American company, we are committed to your success and are your partner through automation, integration, and support.
Productive Robotics was spun out from ZBE, Inc. ZBE's origin was in robotic camera systems used in motion pictures and television special effects.
Their history started with Star Wars, Close Encounters of the Third Kind, and their robotic camera systems were used in diverse productions including: The Right Stuff, The Twilight Zone, Top Gun, and numerous animated short films and commercials.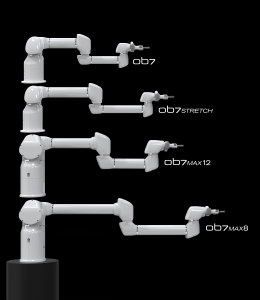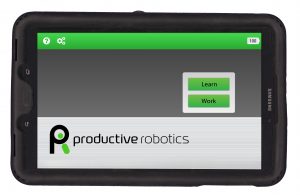 COLLABORATIVE ROBOTS MADE SIMPLE
Productive Robotics designs and manufactures the new generation of collaborative robots.  The "OB7" robot provides simplicity in use, versatility, automation, and increased output, consistency, and quality.
​OB7 leaps beyond all other collaborative robots with its patent pending "teach without programming".  Existing employees "show" OB7 the desired tasks to be performed. OB7 quickly learns and performs the tasks.  Zero programming eliminates operational complexity and user worry. This results in application flexibility, efficient integration, broad user confidence, and almost immediate return on investment (ROI).
​OB7 is fully compliant with ISO 10218-1 safety standards and requirements.
​Productive Robotics designs and manufactures OB7 in the United States of America.
Productive Robotics Products

OVER 35 YEARS OF SERVICE
Providing insight, selection, installation, and ongoing support of the latest educational and career technology.
Request a Quote
Learn More About Productive Robotics
For more information or to contact Buckeye Educational Systems, your Authorized Productive Robotics Reseller, call 800.522.0460 or email info@buckeye-edu.com