NeuroMaker
Truly Hands-on STEM Education for K-12 Students and Educators
"There's technology to help these people, but why can only 4% of the people who need these things afford them?" mulled four Harvard students seeking to help the US amputee population. Three years later, these students turned BrainRobotics founders created the Dexus prosthetic, an award winning AI and BMI powered device at a fraction of its competitors cost.
Revolutionizing this technology for social good won BrainRobotics multiple awards such as the 2019 Time Magazine 100 Best Inventions of Year, Red Dot 2020 Best of the Best Award, Digital Trends CES 2020 Top Tech Award, and many more.
Equipped with this recognition, we now ask our next question:
"How can we inspire students to take on the next largest challenges in tech?"
We have transformed the experimentation, real world applications and excitement of this technology into scalable hardware, curriculum, challenges and more.
Build, code, create and discover with students from all over the world with us!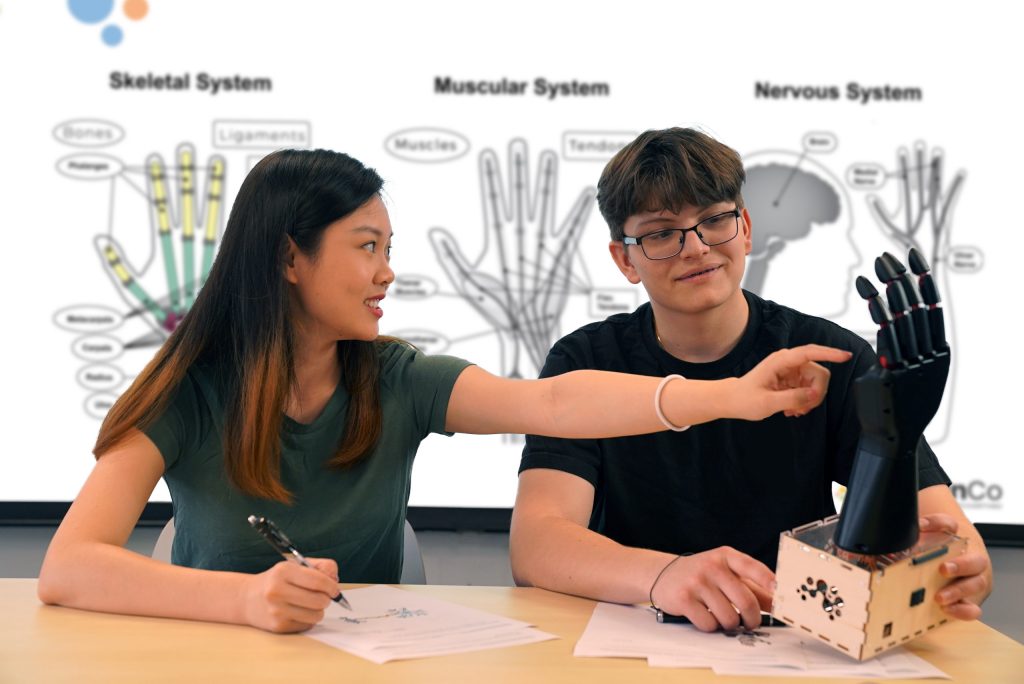 Advanced Technology Platform
Bring STEM to the next level! Apply programming and engineering to Biomedical, Neuroscience, Artificial Intelligence, and other high-level fields.
Full Education Solution
Hardware, software, curriculum, distance learning plans, a competition platform, and more are all included. No subscriptions or recurring payments required.
Easy to Access – and Expandable!
NeuroMaker curricula and activities provide opportunities for both the most and least experienced educators. Scripted STEM lessons and open-ended challenges provide something for everyone.
NeuroMaker Products

OVER 35 YEARS OF SERVICE
Providing insight, selection, installation, and ongoing support of the latest educational and career technology.
Request a Quote
Learn More About NeuroMaker
For more information or to contact Buckeye Educational Systems, your Authorized NeuroMaker Reseller, call 800.522.0460 or email info@buckeye-edu.com